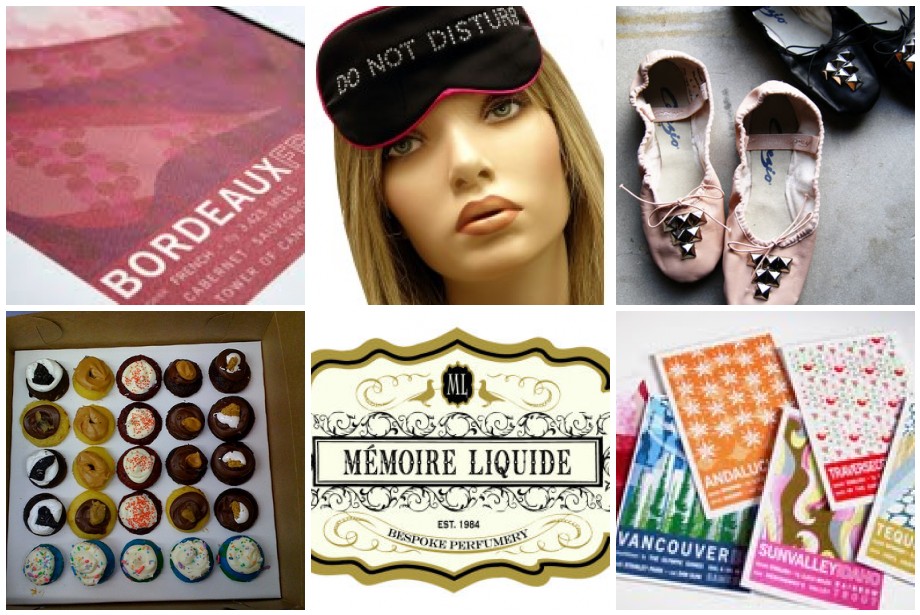 Let LOVE rule this Valentine's Day and celebrate your loved ones, or yourself, with something a little different from the norm this year.  It's always wonderful to receive flowers and chocolates, but here are some Valentine's Day gift ideas to knock the socks off of your beloved (or to treat yourself with!):
For the JetSetter
–
A customized print, or a set of beautifully designed notecards, from JHill Design's Places I've Never Been series is sure to be a hit for the jetsetter in your life or anyone with a wanderlust for travel.  Places I've Never Been is a collection of drawings by graphic designer Jennifer Hill of JHill Design.  The fanciful patterns are inspired by her imaginary vacations to far off places.  Cost:  $18 – $100.
For Sleeping Beauty
–
Waking up in a room full of sunshine is a wonderful thing if you are: (1) not hung over; (2) fully awake or (3) on vacation in paradise and not hung over. Glaring bright light, just like a baby's cries waking you up in the morning, can set your nerves on edge.  Mary Green's sleep masks to the rescue.  I am partial to The Breakfast at Tiffany's eye mask, Audrey Hepburn's eye mask just makes me smile. But, if you're looking for something with a little less flash she's got you covered (literally and figuratively).  Cost:  $13 – $35.
For the Girl Who Has Everything
–
These studded ballet flats are  great to kick around the house in, perfect to wear through TSA and on long flights; she has everything – trust me, she'll figure out how to make the most of these funky little ballet slippers from Bona Drag.  Cost:  $48.
For The Girl Who Loves Sweets
–
Mini-cupcakes from Baked by Melissa.  Mmmm … mmm… good!  Shower her with bite-sized bits of love.  They're the size of a quarter and the flavors are scrumptious – mint chocolate chip, cinnamon, red velvet, tie-dye, chocolate cookie dough, peanut butter cup, peanut butter & jelly, s'mores and cookies & cream – her sweet tooth will be satisfied. Stop by either her SoHo or Union Square locales. Minimum purchase is 3.  Cost: 3 for $3, 6 for $5.25 and 12 for $10 and so on.
For the Girl Obsessed with Fragrance 

–

Is your sweetheart so unique that she deserves her own fragrance custom blended for her and only her?  If so, Memoire Liquide is the answer.  The specialists at the Memoire Liquide Boutique, located at Henri Bendel's in New York, Bloomingdale's at 59th Street in New York and Studio at Fred Segal in Santa Monica, will create a fragrance, lotion or bath oil based on her favorite notes creating a scent that focuses on who she is and what she's all about.  Cost:  $30.
[images courtesy of JHill Designs, Mary Green, Bona Drag, Cupcakes Take the Cake, Memoire Liquide & JHill Design]