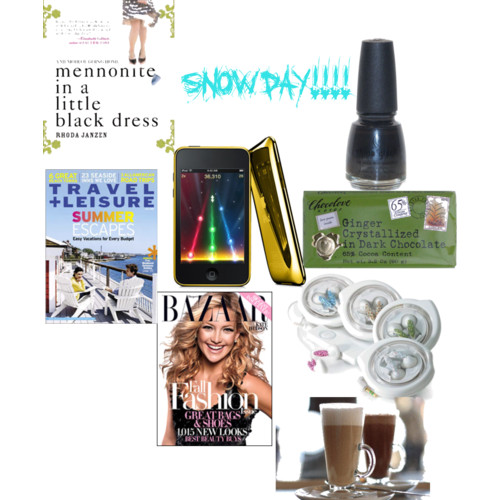 Wooo hooo!!!  We're having a snow day here in New York – bundle up 'cuz it's cold outside! With the way it's continuing to snow, I have no doubt that the snow will last through the weekend.  I'm looking forward to cuddling up with a few of my favorite magazines (Baazar for my fashion-fix and T&L to daydream about my next vacation!); a good book – I discovered Mennonite in a Little Black Dress at JFK last weekend and downloaded it to my kindle
; my iTouch; a well-made latte; my favorite chocolove candy bar; and my painting my nails with my new color obsession – black diamond by China Glaze.
What are you doing during this Snowmageddon?!?!  If you're some place sunny, please don't rub it in!