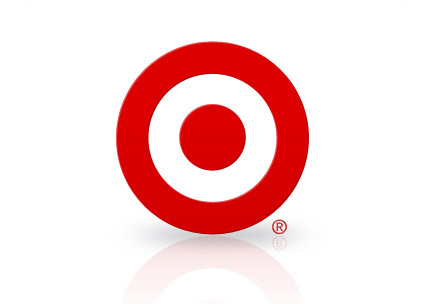 High end designers are designing for the masses.  Thought you'd never be able to afford a pair of Jimmy Choos?  Guess again.  Do you love Anna Sui but not her prices? What about Temperley of London? Alexander McQueen? Jill Sander? Kate Moss? …  It's a bandwagon just about anyone who's anyone in the design world is jumping on.  Target and H&M are at the forefront of this movement, but it's a party many are likely to attend.  And why not?  Consumer dollars are more precious than ever, why should a designer restrict him or herself to only a fraction of that money when offering clothes at a variety of price levels insures money in the bank and not just a layout in Harpers Bazaar? Cha-ching!!!!
Target was definitely the leader of this trend – Do you remember Swell by Cynthia Rowley and Ilene Rosenberg?  Great comforter and sheet sets for your dorm room or the stylish teen?  CR now has a line of home goods at Target called Whim.  Liz Lange's maternity duds available at prices that you don't have to be an UES (Upper East Side) mom to  afford?  Or Michael Graves' beautiful kitchen appliances and do-dads that even made the folks at Alessi salivate?  Then Target threw the gauntlet down when it hit us with its Go International line featuring emerging designers. Target has had partnerships with everyone from Luella Bartley to Thakoon.  Not to mention Target's accessories collaborations with designers like Devi Kroell and Erickson-Beamon.  And now, their Designer Collaborations available for a limited time and featuring established designers who draw inspiration from a muse or creative elements – think Anna Sui and Gossip Girl.
And then there's H&M (f.k.a. Hennes & Mauritz), the Swedish conglomerate focused on fashion domination with 1,800 stores in 34 countries who's goal is to bring its customers fashion and quality at the best price.  Their designer collaborations began 5 years ago with the father of haute couture, Karl Lagerfeld and as recently as a few weeks ago Jimmy Choo's line for H&M was revealed.
Everyone's in the game – Christian Siriano the winner of Project Runway 4 is designing for Payless and even Earnest Sewn, the Manhattan denim company, is collaborating with designers like Van Cleef & Arpels, Repetto, Trovata and knitwear designer Victor Glemaud.
Other stores have bought into the concept too, look for designer collaborations at Uniqlo (Jill Sander), TopShop (Christoper Kane) , Walmart (Miley Cyrus & Max Azria)
With all of these designer duds available at a fraction of the cost, you too can be stylishly FABulous at a fraction of the price!