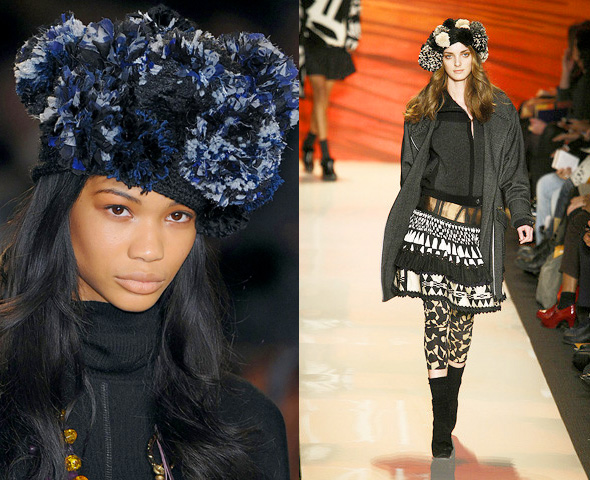 Is it just me, or are we having a particularly harsh Winter?  I can't seem to stay warm.  I am the queen of layers.   But, I've  learned over the years that if my head is covered and my feet are warm I'm usually good to go.  The problem is looking stylish while trying to stay warm.  It's almost as if people just give up in this kind of weather  . . . I must admit, there are days when I'm tempted to just throw on anything to keep warm before I head out into the tundra, but I've done that one too many times and bumped into the wrong person (you know:  ex-boyfriend, potential client, former boss, etc).  So, I decided to take the bull by the horns and spent some time finding stylish hats, coats and boots so that I no longer have to think about what I put on when I'm heading out to fight the elements.
I got married last Fall and was consumed with All Things Bridal, so I missed much of what was on the runways for Winter 2010.  I discovered the Diane von Furstenburg Gallinet Nomad hat above, along with DIY step-by-step instructions for the frugalista, from Jazzi McG recently.  I absolutely LOVE this hat, and while the $200 price tag is a bit steep, not to mention that it's likely out of stock, if I can find one I plan to snatch it up!  I look at it like this – finding stylish Winter hats is sometimes like looking for a needle in a haystack . . .   I LOVE this DVF hat and would wear all of the time, so I'd definitely get my money's worth over the course of a Winter; remember Kalyn's Rate of Return?  But, if I can't find the Gallinet Nomad hat, I'll do just what Jazzi did and attempt to make one.
My point is while this hat may be a bit much for you, literally and figuratively, stylish Winter accessories will make braving the elements so much more bearable. How?  Now, honestly, that I can't really articulate.  But you know what it feels like to wear something and just feel good in it.  Imagine that feeling every day when you walk out your door and it's 30 degrees but with the windchill factor it feels like 9 degrees.  It's that je ne sais quoi that I'm talking about here.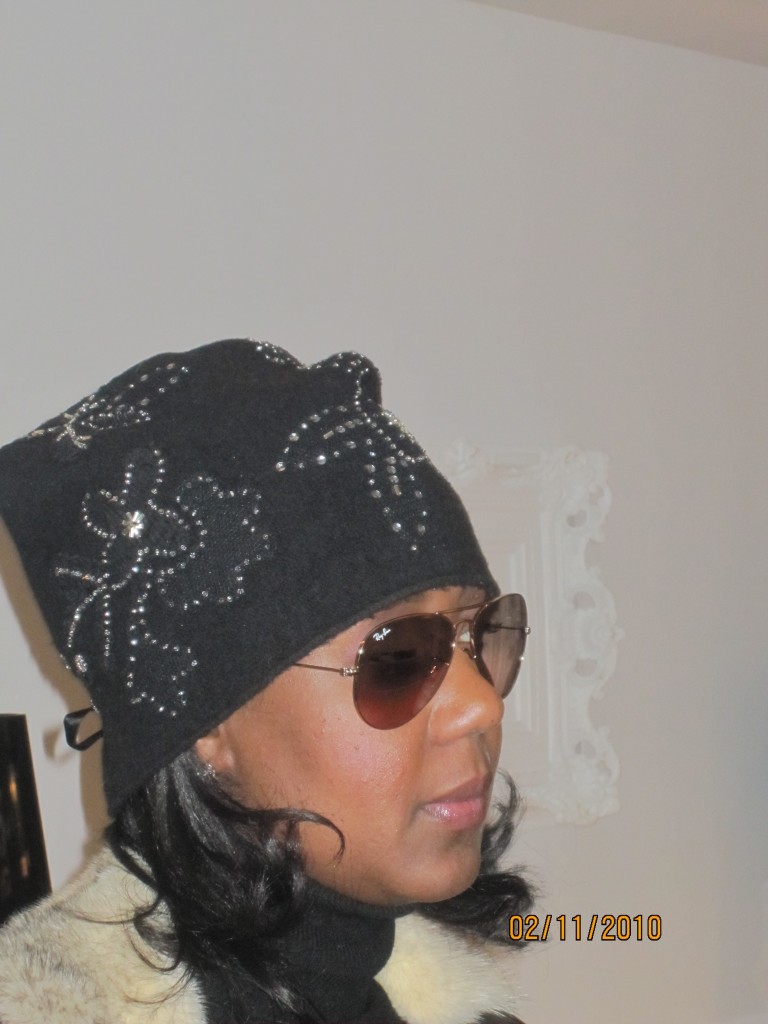 This is the hat I fell in LOVE with last Winter – my friend Mia (one of the most stylish women I know) had it on in purple (you know I'm a sucker for purple) and I just about beat at path to Barneys to get one the next day (imitation is the sincerest form of flattery).  It's by Fred Bare Headware, a UK company – those funky Brits again! And yes, it cost a pretty penny but I wore this hat almost every day last Winter and until I get or make the DVF one above, it will be worn just about every day this Winter.
Do your Winter accessories make your heart leap?
[images from
Elle
and Kalyn Johnson]