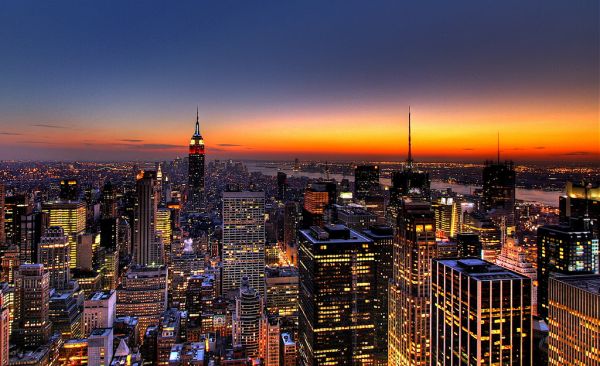 MJ never said truer words.  How many times have you planned to go home after work to change clothes before going out only to realize that there's no way you're going to make it home AND make it to the restaurant, bar, or your PTA (sorority, board, [you fill in the blank]) meeting on time?  The thing about going from work to play is that you don't necessarily want to look like you just came from the office when you meet your blind date for the first time.  You want to look professional, but more like a night time version of your professional self, right?  We've all seen the woman at the bar or restaurant, waiting for friends or her date, who looks like she must work at an ad agency or in PR because there's no way she could be that fly and work at a law firm or a consulting firm.  You might be, right, she may have one of those cool creative jobs or NOT.  She just may be one of those people who knows how to go from day to night in a jiffy.  You too can be that woman.  All it requires is a little planning on your part.
Rule No. 1 – The IT Factor.  If you cant afford the latest "IT" bag, find a small funky purse or clutch bag to hold your essentials.  Check your tote or briefcase when you arrive at your destination if leaving it in the car is not an option.
Rule No. 2 – Get a Leg Up. Bring a pair of heels with you (no, not your work heels. Going out heels).  Take those Manolos, Jimmy Choos or Jessica Simpsons out of the box and bring them to work with you.  A nice pair of heels gives shape and definition to the leg and immediately dresses just about any outfit up. (If heels aren't your thing, try Insolia shoe inserts to take the weight off the ball of your foot and make standing in heels much more comfortable).
Rule No. 3 – Change the face.  There should be some distinction between your daily face and your going out face.  If you don't wear make up regularly,  put on some blush, lip gloss and mascara to brighten up your face a bit.  If you do wear make up regularly, re-apply and do something a little different – rather than a nude lip, go with color or go with a smokey eye, for example.
Rule No. 4 – The Sweet Smell of Success.  Spritz on a bit of perfume stashed in your Desk S.O.S kit to freshen up a bit.
Rule No. 5 – Accessorize, Accessorize, Accessorize.  Let go of the safe "work" jewelry and funk things up a bit with a cool necklace, headband, bracelet or earrings that might border on wrong for work, but will be great for going out.  JCrew, H&M, TopShop and Forever 21 have some great moderate to low priced options to select from.
Rule No. 6 – Go out and have fun.   "Easy breezy" is your mantra.