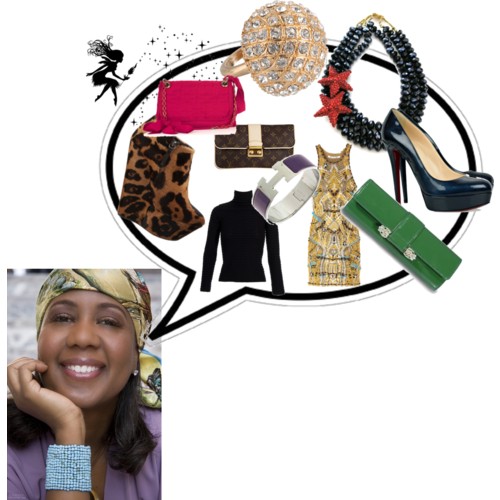 Today's question comes from B.R.:
Dear Kalyn –
I always enjoy your posts! So, how about some scarf wearing advice? How to wear a head scarf and not look crazy! I am an Hermes scarf junkie as well, but don't want to ruin my affinity for Hermes during chemo! Any thoughts on less expensive alternatives, how to tie etc. Also not afraid to rock the baldy, so cute accessories suggestions would be welcome.
Yours truly,
B.R.
MY RESPONSE:
Dear B.R. –
Chemo … wow, first let me just say that the fact you have to go through chemo totally SUCKS!!!!!!!!!!!!!!!!!! I will certainly keep you and your family in my thoughts and prayers.
Head scarf advice? Hmm ….. you may actually like the shape of your head and find that a scarf isn't necessary! You definitely have the perfect accouterments and now it's just a matter of finding a fun way to wear them. For some quick scarf tying lessons, click here.  But, I must tell you that I'm having a love affair with turbans at the moment – I definitely think you could rock one or fold one of your scarves into one and feel quite chic no matter the occasion. Here's a great step-by-step tutorial from e-How.com. Now you could go out and buy a funky vintage turban like this one by Christian Dior to channel your inner Turbanista.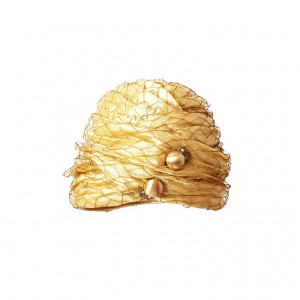 Or, make your own with the scarves you already have.  Here's a great pictorial on How-To-Tie-A-Turban from 100 Layer Cake: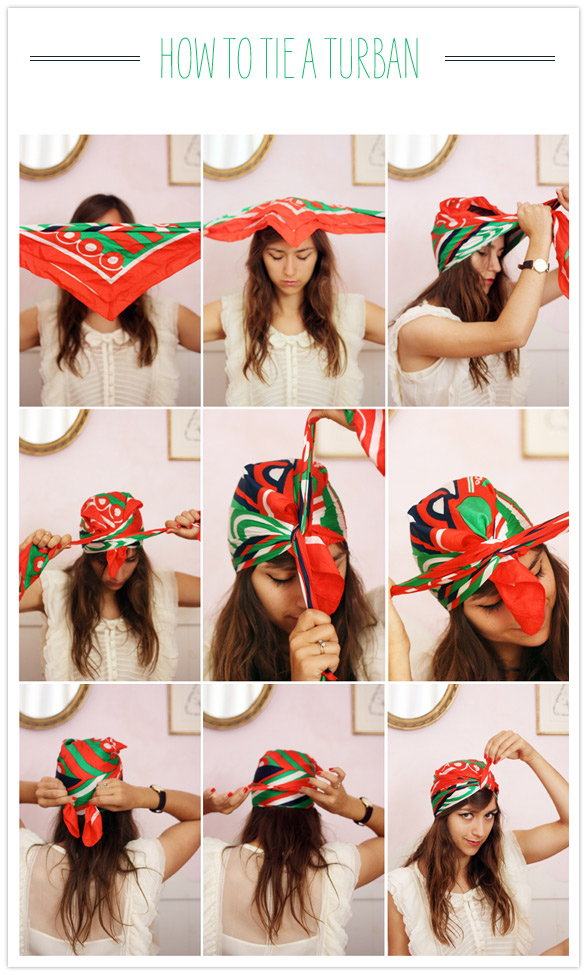 Whatever you decide to do – au natural, fly headscarf, turban or baseball hat – you'll be FABuLOUS! 
Sending you much love and positive vibes for a speedy recovery.
Stylishly yours,
Kalyn