He proposed!  You accepted!  The venue's been chosen and you finally found the perfect wedding dress, BUT you haven't had time to decide what to wear to your Bridal Shower or Rehearsal Dinner…you're starting to get a little worried, right? You want to look fab for your BIG DAY, but not quite sure where to turn? Look no further, Wedding STYLE by Kalyn Johnson to the rescue.
Planning your outfits for each event and occasion leading up to your BIG DAY will be a cinch with Kalyn by your side.  You'll look fabulous, your stress will be minimized, and they'll wonder how you did it.
Whether you need assistance planning your wedding wardrobe for your Bridal Shower, Rehearsal dinner, a week-long wedding celebration in some exotic locale or your honeymoon, Kalyn will help you lookyour best.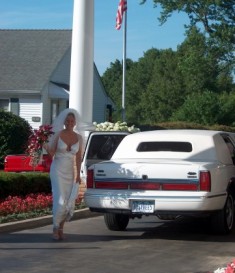 Kalyn uses her vast resources, inspiration and creativity to develop truly amazing "Looks," not only for the Bride, but for the Groom and the entire wedding party if requested.
Contact Wedding Style by Kalyn Johnson for a Wedding Wardrobe Consultation today.