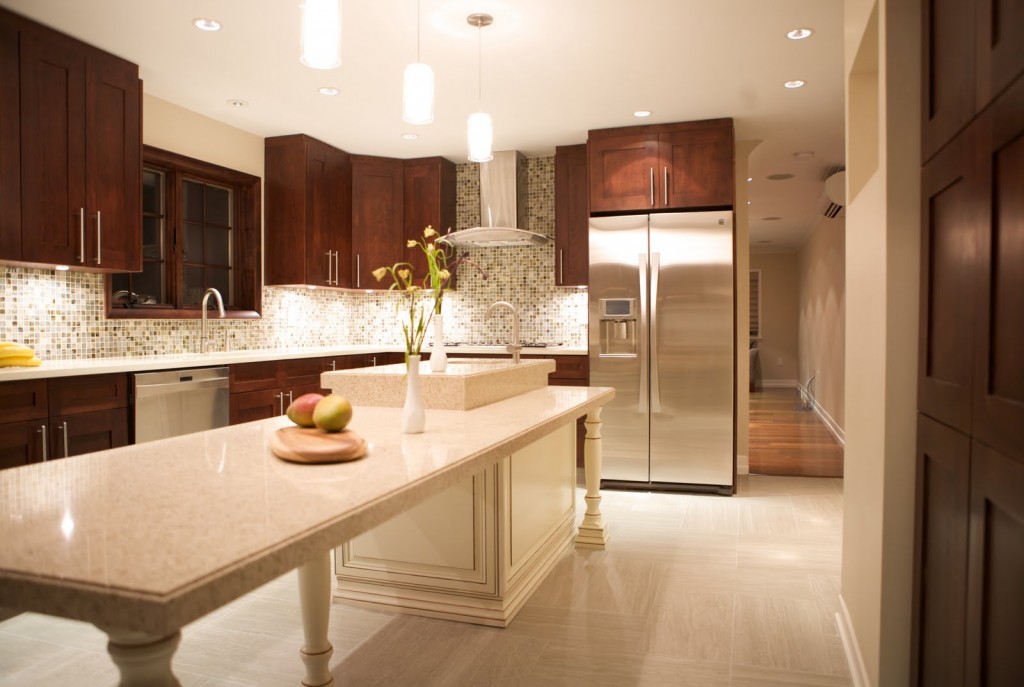 I first learned about the interior design team behind ishka designs when I sat down to peruse the third issue of Rue Magazine, one of the hottest shelter ezines on the internet today. I was pleasantly surprised and pleased to see the beautiful brown faces of Anishka Clarke and Niya Bascom looking so cool and chic staring up at me.  A few weeks later at the Rue launch party during the New York International Gift Fair, I spotted them gliding through the crowd.  I admit it, I was a little awe-struck.  There they were, such a glamorous pair in the flesh (it may be a blogger thing, we rarely get to meet those we read about on the web in person).  We exchanged information and became fast friends soon thereafer – who knew!?!?! Aside from their decidedly good looks and enduring bohemian chic style, Anishka and Nyia are some of New York's hottest interior designers sought after for both commercial and residential projects.
Why ishka designs? The question I asked myself in my last semester at FIT, was why not?  I had worked for many years as an employee at this corporation or that and always gravitated towards the more entrepreneurial roles.  As a career switcher in her 30's, I found it increasingly difficult to start from the bottom all over again in a new profession.  Since I was starting from scratch, then why not with my own firm?  So, with Niya providing guidance as a serial freelancer, Ishka Designs was born.
One word to describe ishka designs. Two please? Efficiently Beautiful
What was the original vision and goal for ishka designs? Our initial vision was to do the best job we could and systematically build a portfolio through word of mouth.  The vision has evolved in that we now have targeted goals for revenues, a major focus on attracting commercial clients and an actual marketing plan.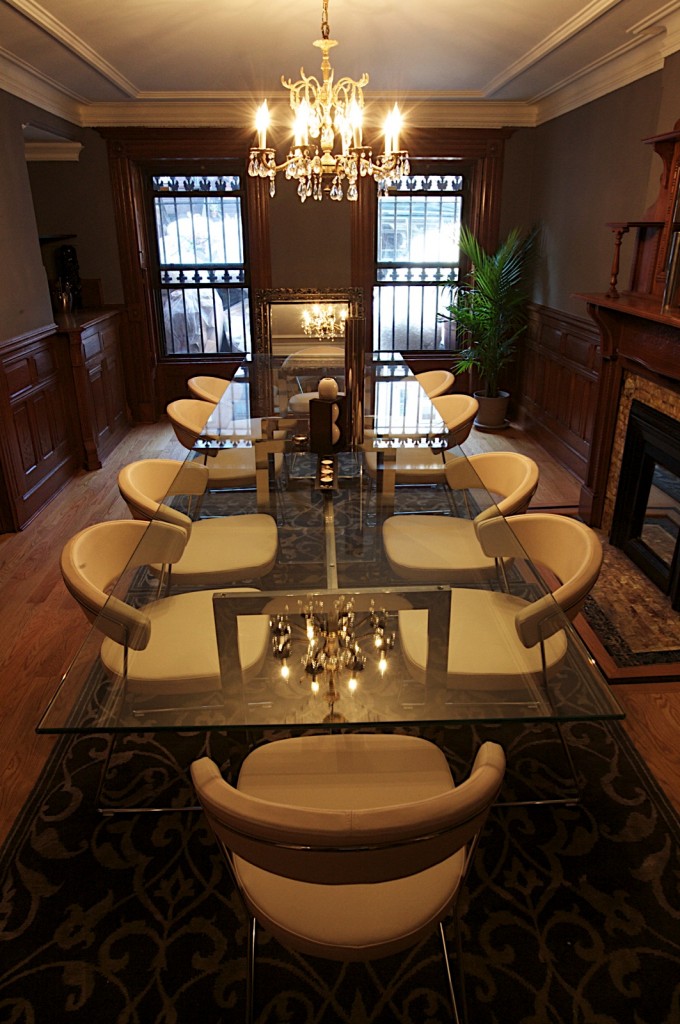 How is ishka designs different from other interior design houses? Apart from the obvious, i.e., we're a minority owned Interior Design firm, Niya and I have a combined island sensibility and resourcefulness that we feel is quite unique to us in NYC.  Also, our combined personalitites definitely sets us apart…ask anyone that has seen us work together. Separately, having two finance degrees, a 10-year career in finance and having a professional photographer in-house helps set us apart. We are long-term thinkers…we want to be around in 20+ years. We are very professional and methodical in how we operate and communicate with our clients but yet we somehow still get a lot of personality in there.
Describe your typical ishka designs client. There is none.  From the go-getter entrepreneur to the meticulous medical professional, we have had a range of personalities to deal with.  The common trait amongst all our clients though is that they are all busy individuals.
Where do you hope to see ishka designs in 10 years? With a store-front selling our ubiquitous furniture designs with random acts of madness thrown in.  In the back or upstairs you will find a team of 5 – 10 staff members working efficiently in a large, well-organized light-filled room.  Our portfolio at this point will be primarily commercial, consisting of office and hospitality projects.  Our residential projects will remain selective.
Any sage advice for people with similar aspirations? Work hard but smart.  Expect to fail at times and to make many mistakes along the way, but be sure to learn from these lessons. Finally, be passionate because that's the only thing that will get you through the downtimes.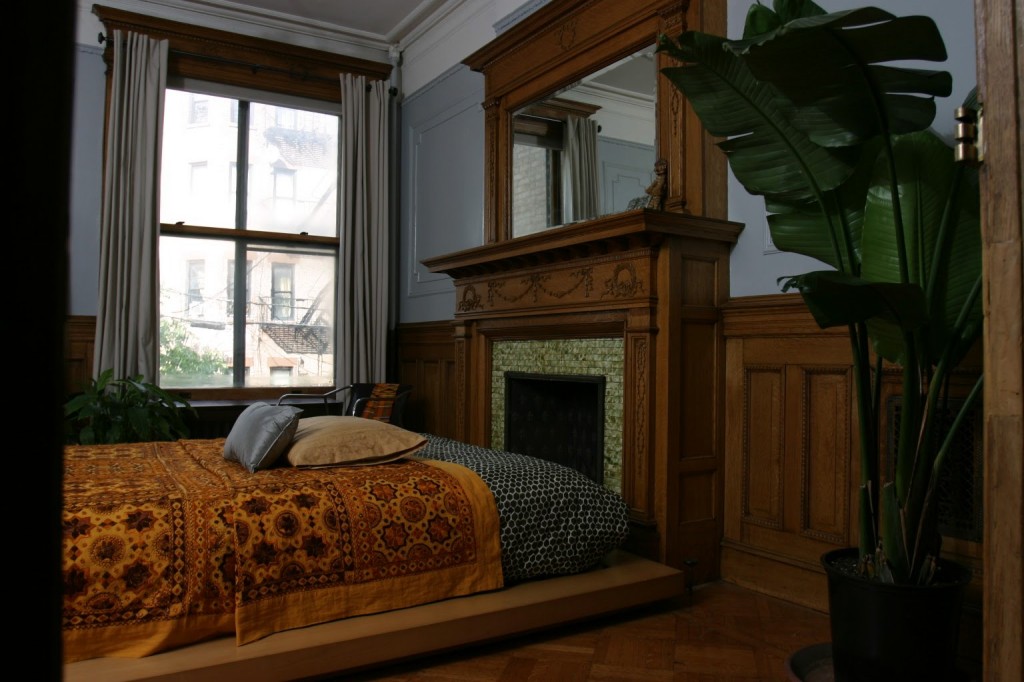 Was there a Plan B? Nope.  And there still isn't one.
One wish for ishka designs? Longevity.
Now Let's Get Personal . . .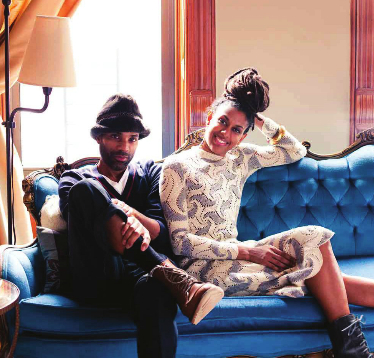 First major splurge?
Anishka: My first apartment.
Niya: My house
What would those close to you say is your favorite personal item to wear?
Anishka: It used to be this one brown leather belt…wore it for about 8 years with almost everything!  Nowadays there isn't anything that I am that attached to.
Niya: My father's ring.
Which one item do you transport from handbag to handbag?
Anishka:  Lipbalm/gloss.
Niya: Since I don't own a handbag, the one thing for sure that I carry in my wallet is my lawyer's number. LOL.
Silver or Gold?
Anishka: I lived in silver for about a decade and a half.  No more…I'm more a gold girl these days.
Niya: Both.
Flats or Heels?
Anishka: Toss up really, just depends on the outfit.  However, for hardcore running around the streets of NYC, flats or kitten heels only.
Niya: I love to see a woman wearing heels and that can walk in them.  LOL.
Gloss or Lipstick?
Anishka: See no. 3.
Niya: Chapstick for me thank you.
PC or Mac?
Anishka: Mac.
Niya: Mac.
Books or Magazines?
Anishka: Magazines for day-to-day.  Books when I travel.
Niya: Books.
Favorite TV show?
Anishka: I actually have a few…Dexter, So You Think You Can Dance, The Good Wife and MisFits.
Niya: MisFits.
Favorite city to visit?
Anishka: Kingston, Jamaica.  It's where my oldest mates live, my mom and where the best food comes from.  Then there is Tokyo, Japan.
Niya: Addis Ababa, Ethiopia.
To learn more about ishka designs and some of the cool projects Anishka and Niya are working on, you can click here to check out their website.  And if you're thinking about re-doing a room in your house or a full-scale renovation, click here to shoot them an email for an estimate.