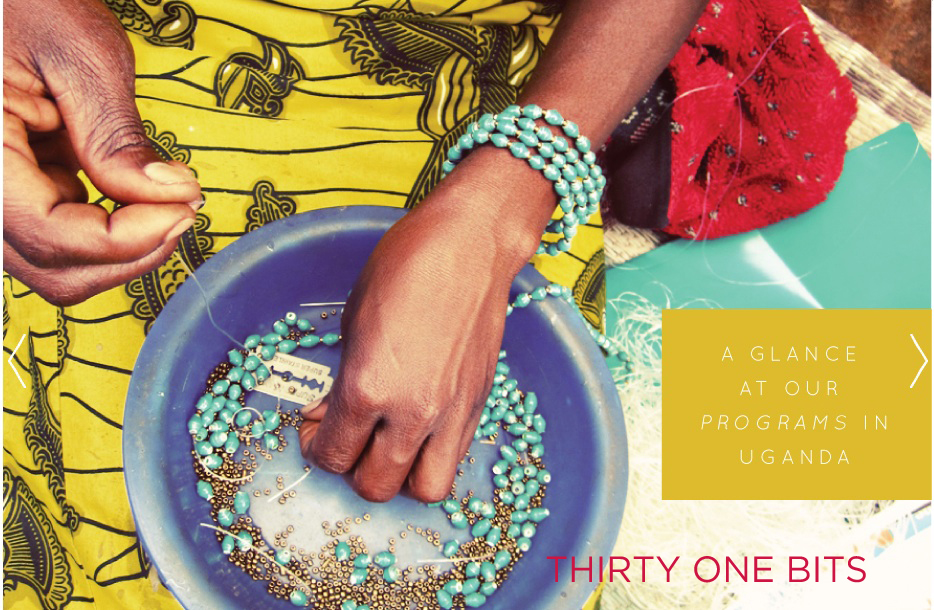 31 Bits is a business using fashion and design to empower Ugandan women to rise above poverty. The genesis for 31 Bits began when Kallie Dovel traveled to Uganda in the summer of 2007 and got a first- hand look at life in Northern Uganda. While she was there, she met women making paper beads but who lacked a plan to market and sell them. After spending time in their homes and hearing their stories, Kallie wanted to do something. She brought a box of jewelry back to the U.S., and spent the next year finishing her degree and dreaming up the concept of a development organization. She brought a few friends on board and her ideas quickly evolved into 31 Bits.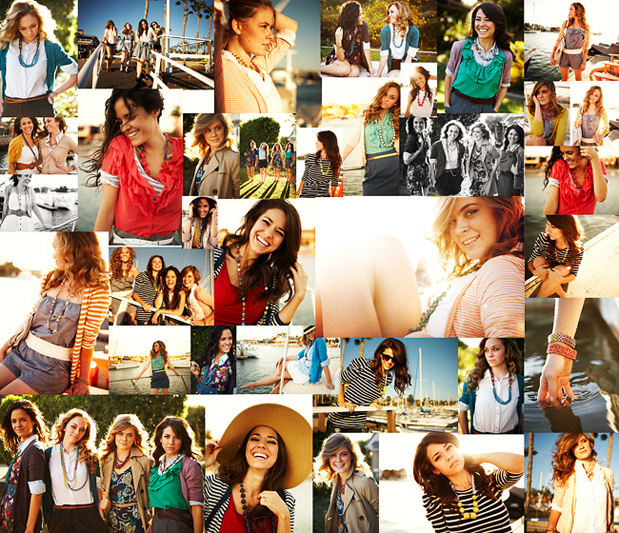 Currently, 31 Bits is working with 108 women in Gulu, Uganda. They've been successful in combining development approaches with current design and fashion to create an innovative program. Every month 31 Bits purchases jewelry from each woman, providing them with an immediate, consistent, and fair income. Each piece of jewelry is handmade using 100% recycled paper and other local materials. The products are sold in the international marketplace and generate a profit that is used to continue purchasing jewelry for their beneficiaries, as well provide them with numerous development programs (English Lessons, Finance Training, AIDS and Health Education and Vocational Training), equipping them to develop a career and attain social equity on a local level. We are committed to working with each woman until she has graduated from our program and attained a sustainable means of income within her own community.
What better way to help a woman improve her lot in life while you improve your accessories war chest? Prices range from $10-$55. Click here to shop.