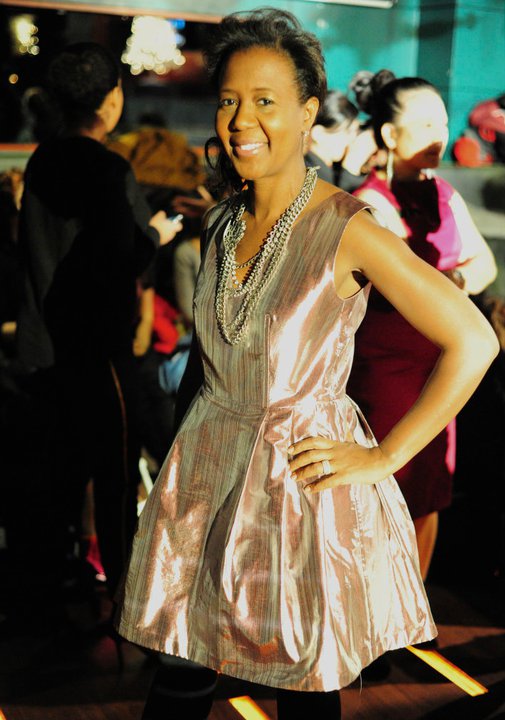 The Fashion Is Never Bottomless fashion show was on Monday; our efforts helped to raise $1300 for Bottomless Closet NYC.  We blodels (blogger models) had a great time meeting one another, getting made up and walking the catwalk for a good cause.  I modeled this funky little frock by astrophel+stella designed by Kristin Klonoski.  There were 7 other designers who loaned their clothes for the cause: Gwen Beloti, Viva Aviva, Hare + Hart, Caycee Black, Tracy Reese, Rebecca Taylor and Dr.Jays.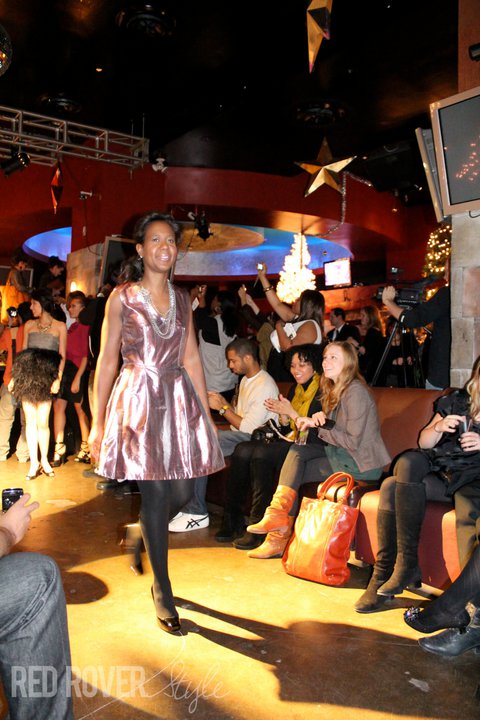 I was under the weather on Monday, so all thoughts of tripping were replaced with hoping not to sneeze in the middle of my walk!  But, as soon as the music started and I walked out on stage, my inner show-woman emerged.  I smiled, pulled my shoulders back and strutted my stuff just as if Ms. Jay shimself had given me private lessons.  I'm a ham at heart, so I got out there and had a good time!  FYI – Catching a glimpse of my own private cheering section is what resulted in that extra big smile above.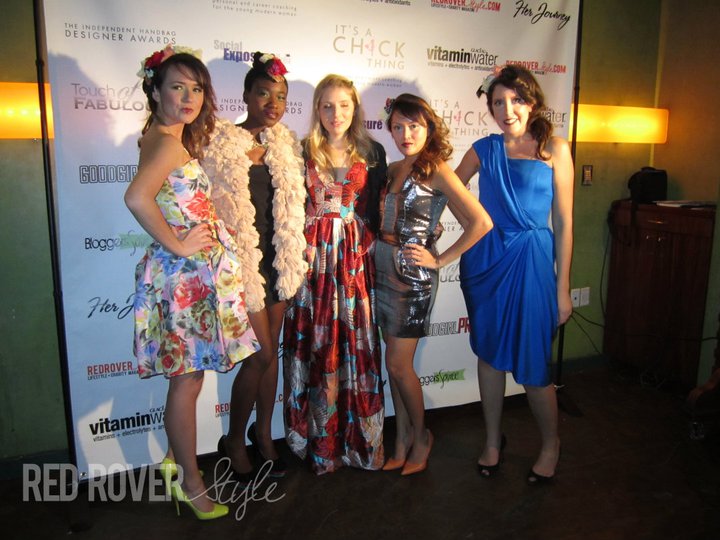 The event was hosted by Desiree Frieson of The Bloggers Soiree and co-hosted by RedRoverStyle and Her Journey Magazine.  The event hosts worked their magic and got some wonderful sponsors involved - TouchOfFabulous.com, Social Exposure Media, Girls in Tech, MySkin Inc, Urban Pearl Public Relations, The Independent Handbag Designer Awards, DrJays.com, Glaceau Vitamin Water, GoodGirlPR and Social Fashion. And each guest received a great gift bag filled with products donated by Sacred Space Acupuncture, Avon, Sephora, Glaceau Vitamin Water, Arbonne International, Arganica, Salon DP Lorana, products from Carol's Daughter, Pooka Pure and Simple products and lipgloss by Lauren Luke.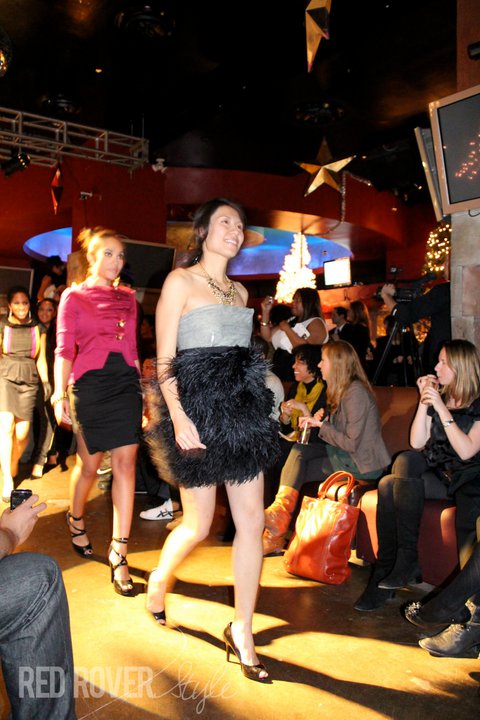 To see more pictures from the fashion show, click here.  And to learn more about how to get involved with Bottomless Closet NYC, click here.
[top image Dane Delaney, all other images RedRoverStyle]