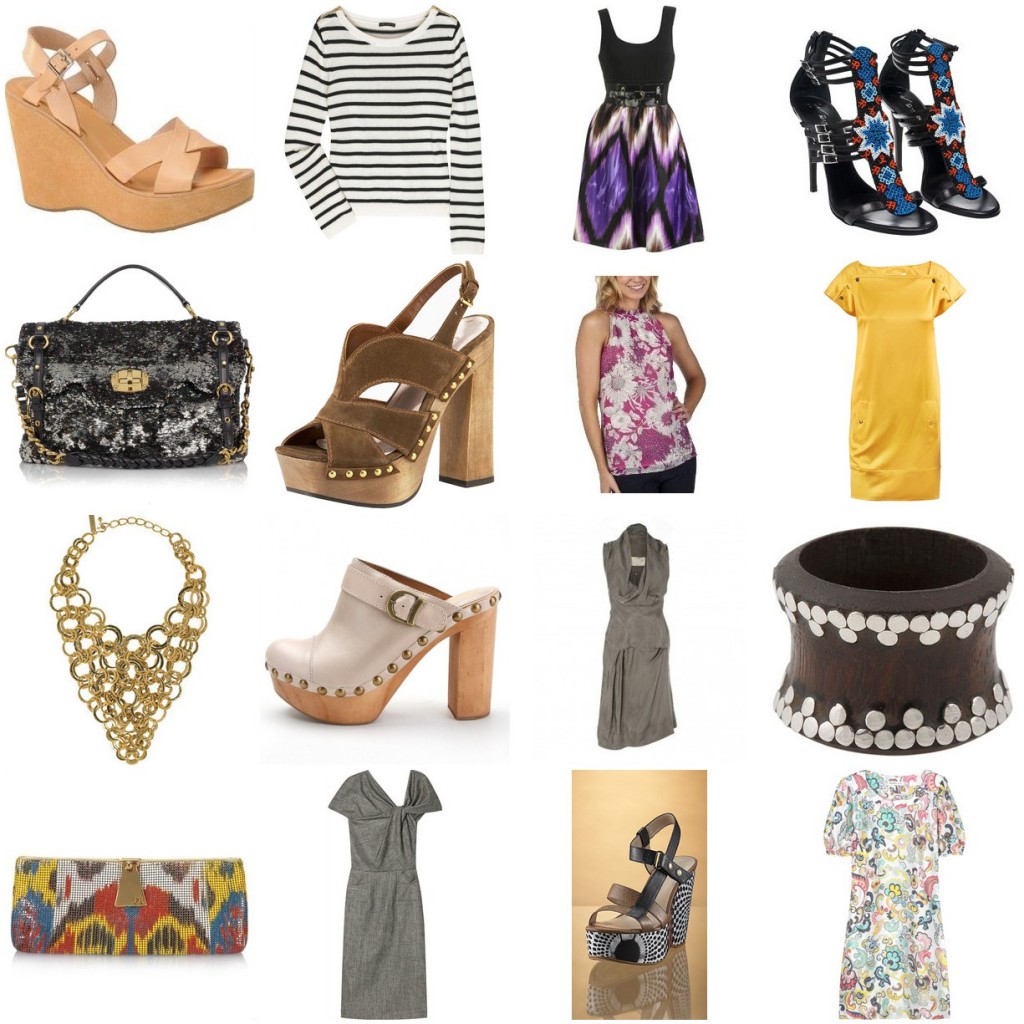 Spring Is In The Air
Spring is literally around the corner.  One of the hardest things about the anticipation of Spring is finding the right thing to wear while Mother Nature tries to make up her mind.  But even worse is Spring finally arriving and having nothing to wear.
To insure that you're not left out in the cold when the warm weather finally arrives (and stays!), here's a list of what's HOT for Spring Fashion 2010.  The list is by no means exhaustive, but with the addition of just one or two of these items you can re-vive your Spring wardrobe without breaking the bank.
Wedges – A must have for this Spring.  Plain and simple.
Nude/Natural Colored Heels – This Spring is all about subtle footwear. Upside? Nude/Natural colored heels will give the illusion of lengthening your legs.
Nautical – Simplicity at it's finest.  Crisp white shorts and jeans will help you pull off this trend.
Ikat Prints – These come in a variety of color pallets.  Go for the bolder patterns as accent pieces and the more subdued for the office.
Safari – Easy to pull off with simple khaki safari inspired dresses and blouses to anything with beading, studs or wood.
Sequins! – The shinnier, the shimmier, the better!
Clogs, clogs and more clogs – High, low or stacked-heels, they're not just for the Swedish this season.
Floral Prints – Chanel your inner girly-girl with pretty floral patterns in everything from dresses and blouses to ballet flats.
Bright Colors – Bring a little sunshine into your wardrobe this Spring with bright yellows, hot pinks and fiery oranges.
Statement Jewelry – Statement jewelry rarely goes out of style.  If you haven't found your go-to item yet, make it a priority to do so this Spring.
The Color Grey – Grey is the new black.  Lighten up this season with the color grey.  It's just a chic as black, but not nearly as harsh.
Get ready to say goodbye to Winter and hello to Spring!  Spring will be here before you know it  . . . You're gonna be sad if you're not ready.