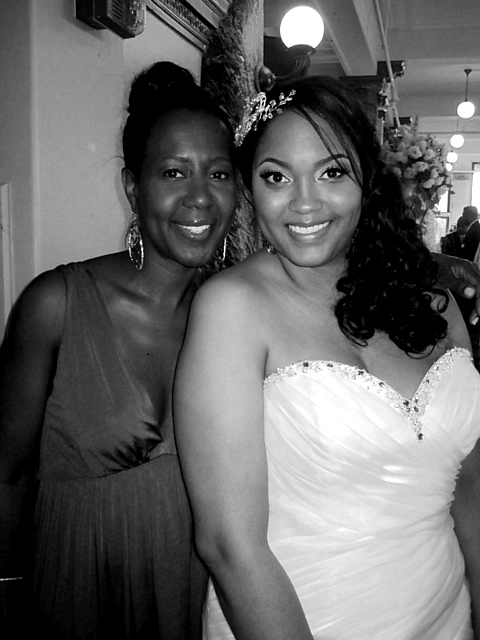 I don't know about you, but I had no desire to move back to my hometown once I was finished with college and then graduate school and then law school.  I grew up in Bloomfield Hills, Michigan; a tony suburb of Detroit, a lovely place to grow up, but not where I wanted to live as an adult.  But generally, when people ask me where I'm from, I say Detroit.  I say Detroit for lots of reasons, but mainly because that's where my family is from and continues to reside.  By my family, I mean my parents (both were just about born and raised in Detroit), my grandparents and all of my extended family (I have a pretty big extended family – my grandmother, effie of effie's paper, had 8 siblings and a few of them also had 9 kids … their kids have kids and so on and so on).  Most of my family, with the exception of my immediate family, my mom's sister, my grandfather and a few others of us all live in Detroit.  So you see, Detroit is home.  Except it isn't.  We, meaning my immediate family, don't go to Detroit for Thanksgiving and Christmas anymore because we don't have a family homestead to bunk in.  Which means that I only get to see my extended family when I go back to Detroit for a wedding or a funeral.  But, with the advent of email, text messaging and FaceBook I have been able to keep up with my extended family more now than I ever have.  I know who's kids are doing what, where people have traveled to and what's going on in their daily lives.
I've been to Detroit twice in the past year.  The first time was last June for my little cousin Jessica's wedding; that's her above on her BIG day in her second outfit of the wedding to end all weddings.  No matter how tall and statuesque (I had on 5″ heels, she was in flip-flops at that point), she'll always be my little cousin.  The second time was last week for her funeral.  No she wasn't ill. She died unexpectedly from a blood clot that seems to have resulted from foot surgery. I'm still reeling from her passing, we all are.  She was 8 years younger than me and as a kid she sometimes got on my nerves, but she was cute and funny and well, she was my cousin.  You just endure cousins, right?  They're family and they know you and know what you were like way back when. Then she went to college and grew up a bit and pledged my sorority; she was so excited that we had another bond to share. Honestly, I didn't think about it the way she did at the time, but over the past four or five years because of text messaging and FaceBook and my wedding and her wedding, we had an opportunity to form an adult relationship . . . Don't get me wrong, she was still my little cousin (yes, she towered over me and could surely beat me down had she tried) and she still got on my nerves from time-to-time, but she was my cousin and she had become my friend.  Being in Detroit for her wedding surrounded by family and then being in Detroit again last week for her funeral surrounded by family, made me long for home in a way I haven't since I moved out of Michigan in 1991.
If you live near your relatives, spend time with them when you can. If you don't, stay in touch with them.  I am so thankful that my annoying little cousin wormed her adult-self into my world and my heart.  I will, like her husband and her mother and her siblings and her aunts and uncles and her friends and the other cousins she left behind, miss her dearly.  But, I am so glad that although I am far away from home we were able to be close.