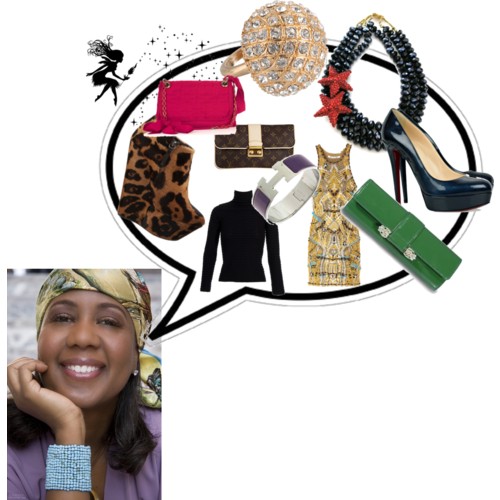 Today's question comes from Diana S.
Dear Kalyn:
I'm 5 months pregnant and am getting ready to go on a beach vacation with my husband. It's been a miserably hot Summer and I've been having a hard time feeling put together and attractive.  I've decided to treat myself to a few new items for our trip, but I'm not sure what to buy.  Any suggestions you might have are most welcome.
Thanks,
Diana S.
MY RESPONSE:
Dear Diana -
First of all, congratulations!  Give yourself a gold star for weathering this heat well.  I know very few people, male or female, pregnant or not, who've felt stylish in the 100 degree weather that has plagued us for most of the Summer.  Fret not, you will be fabulous on your beach vacay!  I like to keep it simple in the Summertime by wearing simple clothes that can be layered easily – a tank top, a maxi dress and an open sweater for example. This outfit can go from drop-off to dinner with the addition of a statement necklace dress and the right pair of shoes. Here are a few ideas to help you get into that cooler state of mind:
An ombre or tie-dye t-shirt in soft cotton is a great way to incorporate this trend without breaking the bank and it's comfortable to boot. My favorite is by

Splendid

.
An open cardigan – it can be worn a bunch of different ways and can help to dress up even a simple t-shirt and jeans combo. Plus, it always good to have a sweater or shawl for the times when the A/C becomes too much. My fave is

DKNY's Cozy

.
A maxi dress or two or three. They are soooo comfortable and easy to wear.  You can dress them up or down with accessories or shoes and they look great on all shapes.  Perfect for a day of walking around or dinner with the hubby at a smancy fancy restaurant.
Skinny jeans are the greatest thing since sliced bread, they help lengthen your proportions and look great with everything from a tank top to a sequin tunic. The Gap, JBrand and Liz Lange all have a great selection of maternity skinnies.
Wedges! Wedges give you great height, look good with everything from shorts to dresses and they provide a stable footbed I'm loving

daniblack

and Kate Spade at the moment – they're not sky high and easy to walk in.
A pair of chuppals or Indian inspired bejeweled sandals – perfect for lounging by the pool or for nights when your feet are too tired for heels.
A man's white dress or chambray shirt to wear when comfort is necessary but giving up style points is not. Channel your inner Lauren Hutton – wear it over a tank with jeans and great jewelry or wear it as a beach cover up; it can even replace your sweater from time to time if the mood hits you. The possibilities are endless!
Have a wonderfully stylish vacation Diana!
Stylishly yours,
Kalyn