So, you've heard me talk about Ladies Who Launch and the key role it played in my gathering the courage to leave the practice of law to pursue my creative passions. Well,  I joined Ladies Who Launch because my friend Karla convinced me it was a good idea. And, I've waxed poetically about how much I heart my Hermès scarves; again, my friend Karla introduced me to them when I was oh but a young graduate student with loans and caviar dreams.  So, I thought it was high time I introduced you this BFF who's been a changing force in my life and the lives of so many others. Along with her business partner, Karla owns a couple of Ladies Who Launch franchises and she has a thriving hypnotherapy practice.  Now, I know you're thinking, "Huh?" . . . Right, I was too.  But, Karla never ceases to amaze me – she's been quite successful listening to her inner voice and marching to a funky beat all her own and teaching others (yours truly included) to do the same.
Why Ladies Who Launch? Why Hypnotherapy?
I first came to Ladies Who Launch to take the wildly popular Incubator Intensive Workshop while launching compassion couture, a T-shirt company that would inspire the world one positive message at a time. I fell in love with LWL and its power to motivate, inspire and share the resources that enable women to create their dreams! I guess you could say, I came, I saw, I invested. I now co-own the NYC and NJ franchises. It may seem odd, but hypnotherapy was a natural outgrowth of Ladies Who Launch, compassion couture and my lifelong curiosity about the mind. As a leader, I meet and work with women who excel in their businesses and those who flounder. Over the years, I have noticed a pattern: what you believe is what you create. I am also a yogini and devoted reader of books on the mind – a passion I developed thanks to my mom! A little Deepak here, some Wayne Dyer there, Florence Scovel Shinn, Dr. Brian Weiss (Many Lives, Many Masters is a must read!) and the list goes on. As a hypnotherapist, I've seen mind-blowing emotional and physical healing, using only the power of the mind. Whether it's curing high blood pressure, asthma, cholesterol or other dis-eases, eliminating anxiety or fears like flying or public speaking, or working with clients to get rid of pain from stage 3 stomach cancer, labor and birth or just a nagging back issue, the power of hypnosis is astonishing.
One word to describe Ladies Who Launch? Inspiring.
One word to describe Hypnotherapy? Life-altering.
What was your original vision and goal for Ladies Who Launch? To inspire, educate, support and unite women going after their dreams.
What was your original vision and goal for becoming a Hypnotherapist? To transform minds, clear fears and phobias and ignite fully expressed lives worldwide.
How is Ladies Who Launch different from other entrepreneurial networking organizations? It is the oldest and largest network of women entrepreneurs, with over 100,000 unique visitors each month. LWL offers its unrivaled support, resources, visibility and connections so its members don't have to go it alone — but are part of a generous, like-minded community.
How is going to a Hypnotherapist different from going to a Psychologist/Psychatrist? The subconscious mind carries out and stores 92-94% of our actions and perceptions and is powerful beyond belief. Talk therapy or psychotherapy deals with the conscious mind and is responsible for only the remaining 6-8%. From your heartbeat and breathing to the functioning of your organs and muscles, your emotions and beliefs, even the first thought or step towards reaching ANY kind of goal — your subconscious mind is what runs you. It is responsible for your actions! Hypnosis is the most powerful self-help tools known to humankind and has helped people solve problems and reach goals for thousands of years. It is simply an altered state, similar to meditation or prayer, in which the subconscious mind is highly relaxed, focused and open to positive suggestion. Hypnosis works directly with the subconscious, the part of the mind that drives every action, to uncover, process and reprogram any limiting beliefs, negative programming or emotions that are working against you. Hypnosis is used to heal illness, speed the healing process and as an adjunct to or a substitution for anesthesia in surgery. It is hugely successful for easing the pain of labor and birth, addressing infertility, breastfeeding, weight loss, smoking, general anxiety, depression, relationships and love, for reaching goals and so much more. Most issues are resolved within 4-6 sessions. A good hypnotherapist teaches clients how to use hypnosis for themselves.
Describe your typical Ladies Who Launch client. A visionary. A do-er. Often a corporate refugee. Always a go-getter!
Describe your typical hypnotherapy client. Highly intelligent. Creative. Successful. People who wish to reach their full potential.
Where do you hope to see Ladies Who Launch in 10 years? I see LWL empowering more women than ever to attain their business and life goals.
Where do you hope to see your hypnotherapy practice in 10 years? I see myself traveling the world, speaking about and demonstrating the power of the mind; educating and empowering individuals to harness the untapped power of their subconscious through self-hypnosis.
Any sage advice for people with similar aspirations? Be of service. Feed your soul. Do what you love. Make it scalable. Delegate. Have fun!
Was there a Plan B? The question is, was there a Plan A? I've always followed the fun, fascination and freedom and it has led me to magical places!
One wish for Ladies Who Launch? To make entrepreneurship available to every woman.
One wish for your hypnotherapy practice? For the entire world to gain more knowledge of and access to hypnosis.
Now let's get personal . . .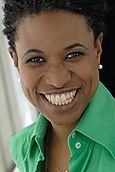 First major splurge?
Ahhh, there have been so many!As a teen, I remember buying the coolest pair of Guess jeans in my entire high school, they had pockets and flaps everywhere. As an adult, at the age of 22 or so, I bought my first pair of Chanel shoes, they were navy quilted flats — comfort, beauty and amazing quality all in one.
What would those close to you say is your favorite personal item to wear?
Without a doubt, they would say either an Hermès scarf or a cashmere wrap. I love being warm and cozy.
Which one item do you transport from handbag to handbag?
My cosmetic bag filled with all kinds of goodies from natural hand sanitizer to lip gloss, mascara, hand lotion, Emergen-C vitamin packets and anything else a girl might need.
Silver or Gold? Do I have to choose? Shiny things make me very happy!
Flats or Heels? Two knee surgeries later… flats! I do heels with the best of them, just not every day.
Gloss or Lipstick? Definitely gloss.
PC or Mac? Hello MacBook!
Books or Magazines? Books for an experience and mags for diversion.
Favorite TV show? Don't watch much TV, but LOVE Downton Abbey.
Favorite city to visit? Hmm… right now it's a tie — Santa Fe and Istanbul!
To learn more about Ladies Who Launch click here.  If you're intrigued about Karla's hynotherapy practice, click here and to learn more about her childbirth hypnosis practice click here.
p.s. And yes, in case you were wondering Karla is one of my BAP Handbook co-authors . . . we go waaaay back.