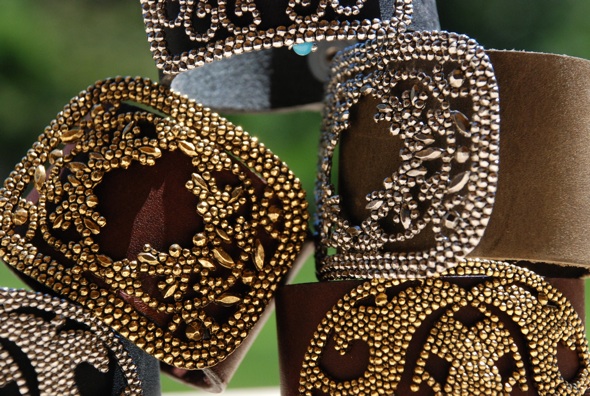 If you've ever thought about starting your own business and making the leap from the corporate world to the world of creativity, Michele Mavi might become your inspiration.  While working as a recruiter in New York, she made jewelry for herself that her clients and colleagues kept inquiring about purchasing.  Now possibly different from you and me, Michele had an arts background to draw upon that helped hone her jewelry making skills.  But truth be told, jewelry is in her bones. Michele's love of jewelry stems from her Middle Eastern heritage, where jewelry was the usual gift offered to young women from relatives on special occasions, and her grandmothers, who unknowingly taught her that jewelry has extreme value regardless of its actual worth.  When her paternal grandmother passed away, among the jewelry she was offered was her grandmother's large blue turquoise bead hanging on a gold chain, a symbol of protection in many Middle Eastern cultures.  The blue bead, hidden on each creation, is now a trademark of M.Mavi Jewelry and the love, luck, protection and happiness it offers the wearer.
Why M Mavi? I think most jewelry today looks the same and really sticks to trends. I wanted to produce affordable unique looking jewelry that didn't answer to a fashion calendar and would be cherished for years to come.
One word to describe M Mavi? Timeless.
What was original vision and goal for M Mavi? I wanted the people who ended up wearing my jewelry to feel a personal connection to it as if it were something passed down to them.  Also by drawing inspiration from the Victorian era I wanted to really put people in a specific mood that would unify even the most diverse pieces.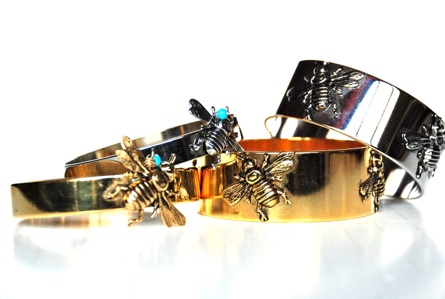 How is M Mavi different from other jewelry companies? We don't offer many pieces in each collection, I don't create jewelry just to fill out a line but have edited it down to choice pieces that make a statement.
Describe your typical M Mavi client. She's very discerning and she has her own style.  She's not addicted to labels, she likes what she likes and always looks for the pieces no one is wearing yet.
Where do you hope to see M Mavi in 10 years? I would love to have my own storefront.  I love developing personal relationships with my clients.  I personally hate buying things online, I still love going into a store and making a discovery and I hope to develop a group of clients who I know personally and become a go to jewelry designer for all their needs, even for special one of a kind pieces.
Any sage advice for people with similar aspirations? You have to decide if you're going to create from the point of view of a business person or an artist.  It is very hard to do both and you have to be comfortable not appealing to everyone.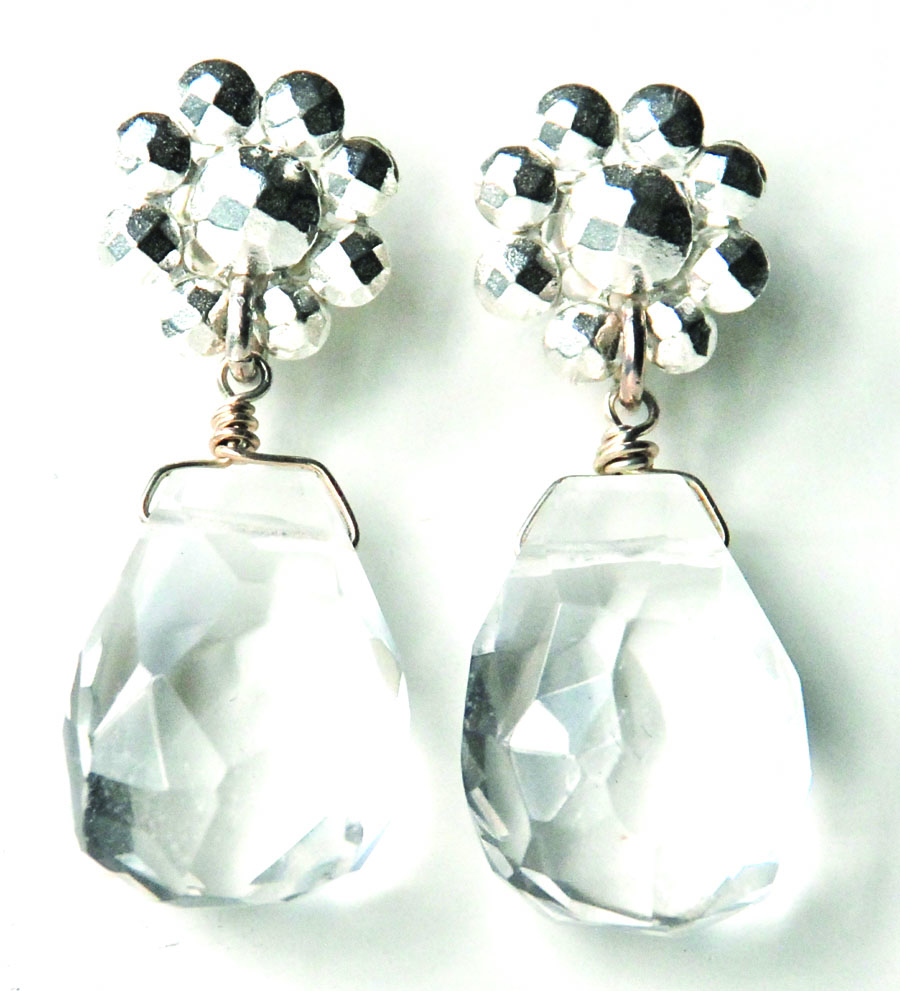 Was there a Plan B? Stick with Plan A until it was too late to do anything else.
One wish for M Mavi? I hope that I can keep developing the business while still offering personalized service. People are surprised, especially when they call after seeing a piece in a magazine, that they're actually speaking with the designer. I don't want to have to sacrifice that in order to really grow.
Now let's get personal . . .
First major splurge? My Omega watch.
What would those close to you say is your favorite personal item to wear? My Michael Kors coral colored coat with white buttons.
Which one item do you transport from handbag to handbag? My metro card.
Silver or Gold? Gold
Flats or Heels? Heels
Gloss or Lipstick? Gloss
PC or Mac? Mac
Books or Magazines? Books
Favorite TV show? Currently addicted to Dexter
Favorite city to visit? Paris
To learn more about M Mavi and to bring a little of that luck, love, protection and happiness that Michele's jewelry is imbued with click here.  Michele has been kind enough to offer PYS readers a discount of 20% off between now and May 15th.  To take advantage of this offer, you must call (855)-blu-bead to place your order and mention Possess Your STYLE.