I met Pavan, one of the dynamic duo behind The House of Wahlia, this past Fall on the steps of St. Patrick's Cathedral on Madison Avenue. I was leaving to attend a wedding in Arizona early the next morning and I'd discovered the chappal pictured above while surfing the net the night before. The moment I saw it, I  knew I had to have it to wear while lounging around the pool in sunny AZ. In super-sleuth fashion, I found House of Wahlia on twitter and convinced them that I "needed" their sandals for my trip to Arizona. They kindly agreed to meet me the next day on the steps of St. Patrick's Cathedral (we needed a mutually convenient meeting place).  For the uninitiated, a chappal, pronounced chup-ple, is a South Asian sandal, usually made of leather, with a single strap attached at the sides and passing between the first two toes; an Indian footwear item, similar to a flip flop.  Right now, House of Wahlia only has two designs, I liked both equally so I bought one of each.  And bless Pavan!  He had the patience of Job.  He was so pleasant and chatty while I tried on different sizes and I thought about what which pair would go with what in my wardrobe. Pavan's off to a great start, he's definitely got the right temperament to own a women's shoe company!
Why House of Wahlia?
Myself, and close family friend Medha started House of Wahlia quite organically.  After bringing handmade sandals as gifts for friends and coworkers from travels in India, we were quickly inundated with requests for additional sandals on subsequent trips. Friends would describe the sandals as jewelry for the feet.  Running on that theme, we started working with a freelance shoe designer in New York to develop the first few styles of House of Wahlia chappals (south Asian term for leather sandals often incorporating a toe loop).
The name "Wahlia" comes from a fusion of Medha's mothers' maiden name and my last name.
One word to describe House of Wahlia?
Pretty.
What was original vision and goal for House of Wahlia?
To provide high quality, south Asian inspired accessories for the affordable luxury market.
How is House of Wahlia different from other sandal companies?
As described by our consumers, House of Wahlia sandals feel as though you are wearing jewelry on your feet.   Also, our attention to detail is apparent in the look of our chappals. For example, the weaved toe loop on our Jodhpur style is quite intricate. (see the picture below)
Describe your typical House of Wahlia client.
Our clients tend to be casually chic. Our sandals are  for a consumer who enjoys the subtle draw of attention, without looking overly gaudy.
House of Wahlia chappals are often used to dress up any casual shorts/jeans with tee outfit for a walk around the city, a day at the park or at the beach.  We've regularly noticed that the "power woman" type who are fashion forward rock House of Wahlia sandals with a power suit en route to and from work, with rockstar heels in her bag to put on during the workday.
Our sandals are best suited for those that are often asked, "where'd you get that from?"
Where do you hope to see House of Wahlia in 10 years?
Honestly, I would just like to see people enjoying our items as much as we enjoy developing them.  We would be truly blessed if we were fortunate enough to still be creating in ten years. We aim to develop sandals and accessories that are enduring, and less on trend.  We hope that you are able to enjoy your House of Wahlia sandals purchased in 2010, in 2020.
Any sage advice for people with similar aspirations?
Nike that ish – just do it!
Was there a Plan B?
Not so much, just enjoying working on plan A.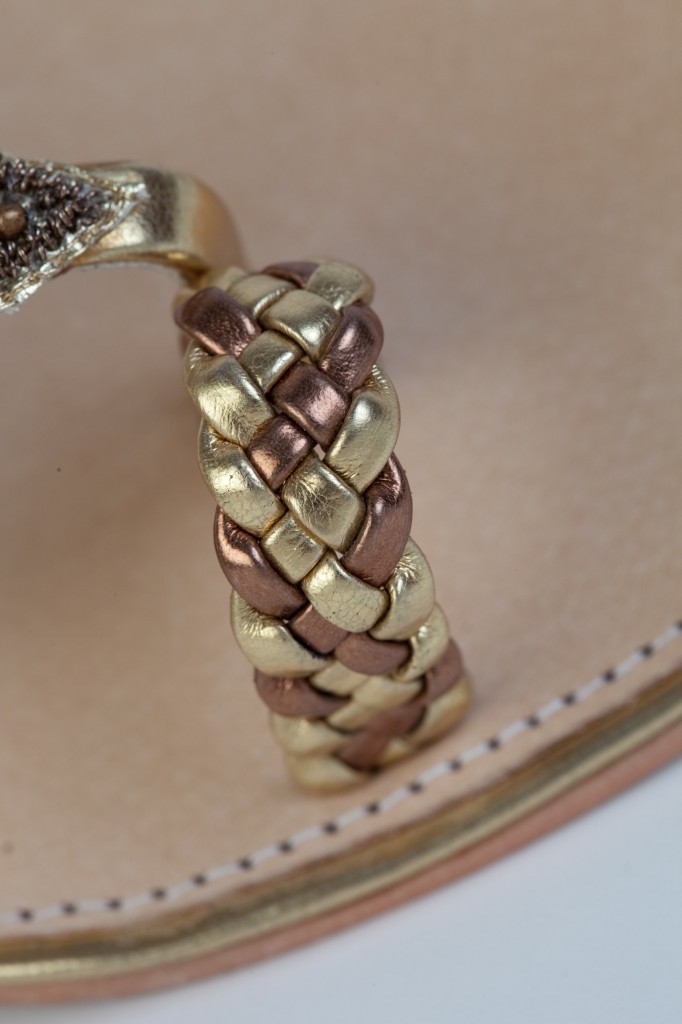 One wish for House of Wahlia?
That we continue to receive opportunities to showcase our project through supportive fashion writers & customers, such as the wonderful Ms. Kalyn Johnson!   Perhaps an A-List celeb endorsement wouldn't hurt! …any takers?!?!
Now let's get personal . . .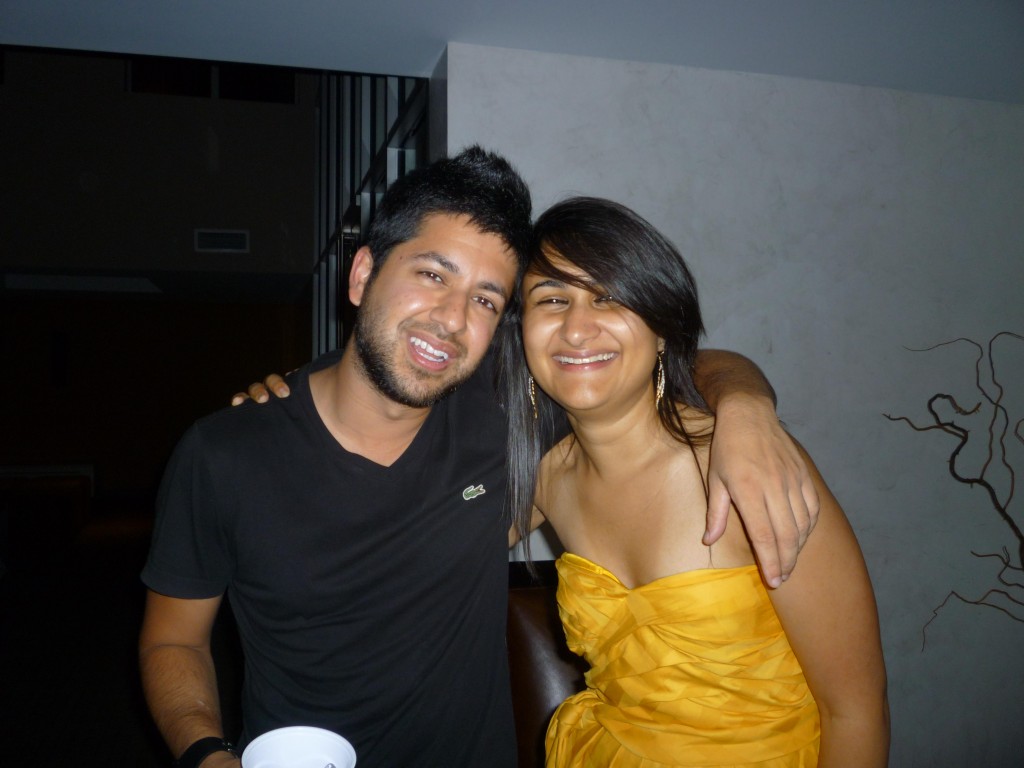 First major splurge?
Back in the day, a good friend worked as an associate buyer at Saks.  I took the family & friends discount as a green light to splurge on items I would generally never purchase.  I remember buying a tweed jacket by Edun – fit sooo damn good. A 40% discount, and $600 later…I was effectively addicted to retail.
What would those close to you say is your favorite personal item to wear?
Hoodies are for all occasions, excluding weddings.
Which one item do you transport from handbag to handbag?
If I had carried handbags, I would transport my camera in said handbags.
Silver or Gold?
White Gold count?  Lets do that, and then silver.
Flats or Heels?
hmmmm….chappals?
Gloss or Lipstick?
Vaseline works for both aesthetic, and functional purposes . . . . I do prefer when ladies use gloss over lipstick.
PC or Mac?
Mac head.
Books or Magazines?
Magazines – my self-evaluated A.D.D. rarely permits me to complete books.
Favorite TV show?
Modern Family, and almost all competitive shows aired on Bravo.
Favorite city to visit?
Austin, TX or Mumbai, India
Pavan, thank you for being such a good sport!  To learn more about House of Wahlia and buy a little jewelry for your feet, click here.