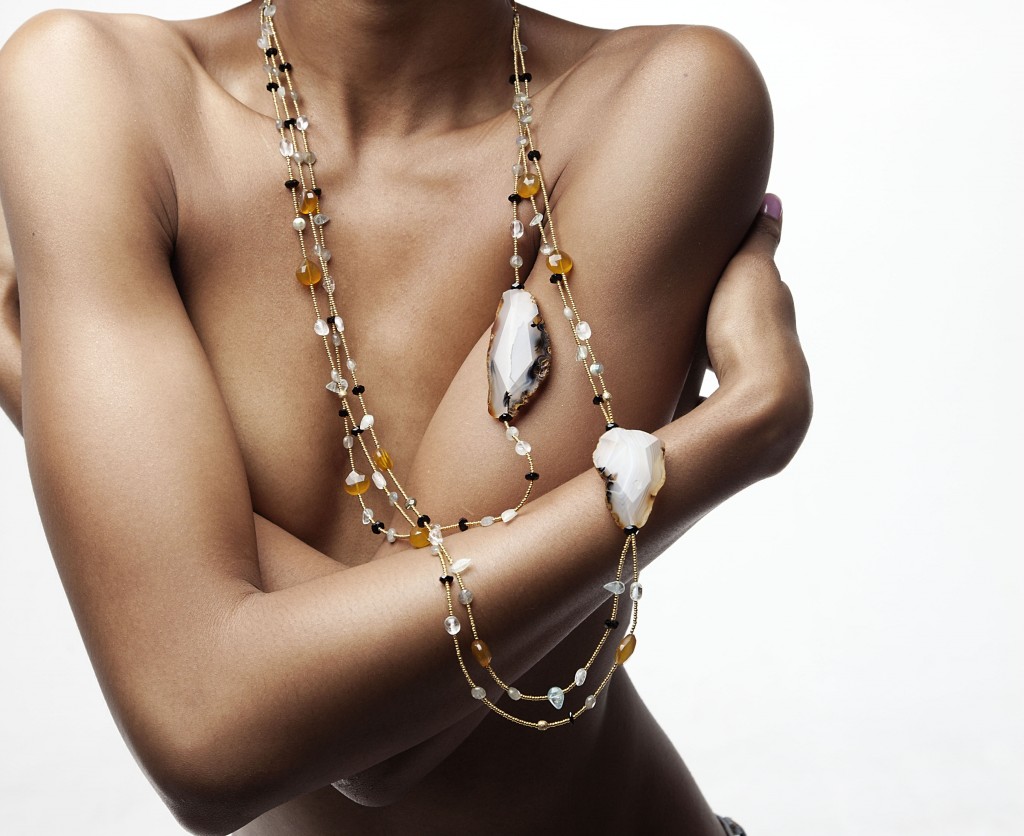 Adha Zelma is an audacious and distinctly international, celebrity jewelry line created by long-time best friends Sheanan Bond and Cherise TrahanMiller, two free spirits who found each other in their Brooklyn neighborhood. Adha (pronounced Ay-dah) Zelma's designs reflect a sexy, yet, sophisticated point of view. The design team has a breadth of inspiration from which they draw: ancient cultures, music and dance, art, design, folklore and the materials they unearth. Their studio specializes in working with precious metals, gemstones, Czech beads and exotic materials like tusks, python ribs and stingray.
Why Adha Zelma?
Cherise: The desire for personal adornment has been a strong and basic instinct in cultures since the beginning of time.  Jewelry holds a very special meaning for the wearer; each piece tells a new story.  Not only do we use it to signal status, it is most often that essential item that takes you from beautiful to exquisite.

What inspired your name?
Sheanan: I believe in the veneration of the deceased; family members have a continued existence. My goal is to ensure both my grandmother's (Adha & Zelma) continued wellbeing and positive disposition towards the living as well as the continuity of the family lineage.

Cherise: The power and energy of our work comes from our ancestors, they were warriors, storytellers, healers and lovers. We want to explore these moments with our work. When Sheanan shared the name Adha Zelma, of all the options, I felt it to be the most fitting. It is important to respect our ancestors and give them light.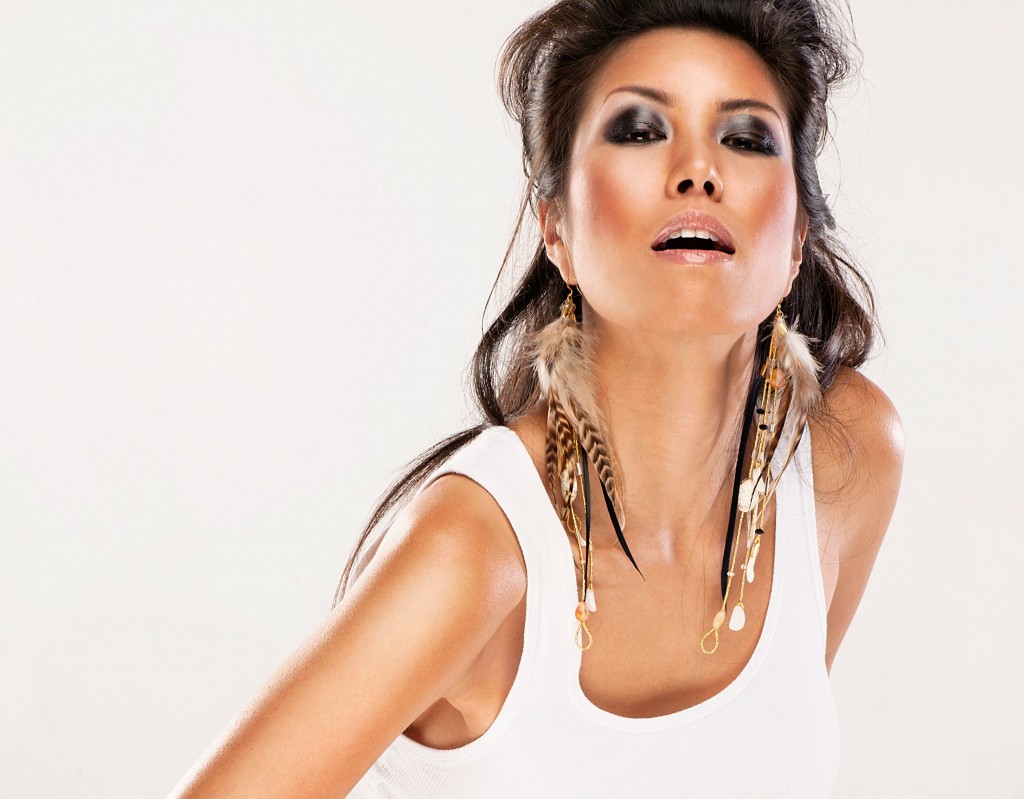 One word to describe Adha Zelma?
Sheanan: Uncommon
Cherise: Adornment
What was the original vision and goal for Adha Zelma?
Sheanan: To create a beautifully crafted, globally inspired jewelry line.
Cherise: When we began looking at the market and the best positioning strategy, we felt like there was a lot of high-end jewelry for thousands of dollars and a lot of inexpensive Fashion jewelry.  What, to us, was missing was artisan-made, edgy works that would sit in between.  We saw this as a huge opportunity.  It is important to us to create jewelry that we want to wear. Women from the very beginning were really responding to our work and we felt there were others who would be attracted to great craftsmanship and collector pieces that have less to do with trends and categories, but work that truly defines a unique personal expression.
How is Adha Zelma different from other jewelry companies?
Sheanan: The designs are centered on bringing elements of traditionalism into the modern world while allowing spirit to flow organically through the designs. We enjoy working with exotic materials like tusks, python ribs and stingray.
Cherise: We are moved to create pieces that celebrate the female form. Our work is very globally inspired, bold and organic.  We believe jewelry is not just ornamental but also spiritual. We explore the many emotions that create one's journey in life.
Describe your typical Adha Zelma client.
Sheanan: Someone who is not afraid of attention; appreciates and understands the almost lost art of handmade art forms.
Cherise: She loves to be gazed upon. She is daring, and appreciates fashion as art.  She buys what she likes and makes no qualms about it.
Where do you hope to see Adha Zelma in 10 years?
Sheanan: We see Adha Zelma growing into additional markets and expanding across the US, South America, Asia and Europe.
Cherise: World Domination Baby!
Any sage advice for women with similar aspirations?
Sheanan: Follow your instincts – you never know if your ideas will work out unless you try them.
Cherise: Follow your dreams. They know the path.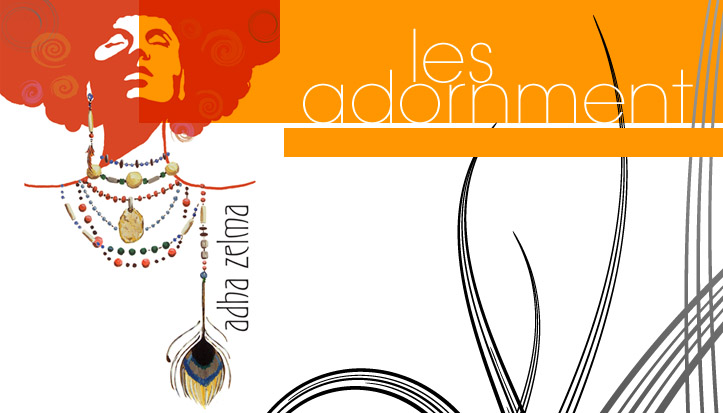 Was there a Plan B?
Sheanan: No
Cherise: Never Give Up!
One wish for Adha Zelma?
Sheanan: To continue the journey.
Cherise: To collaborate with Jordan Bitten of Lost Art and Roberto Cavalli.
Now let's get personal . . .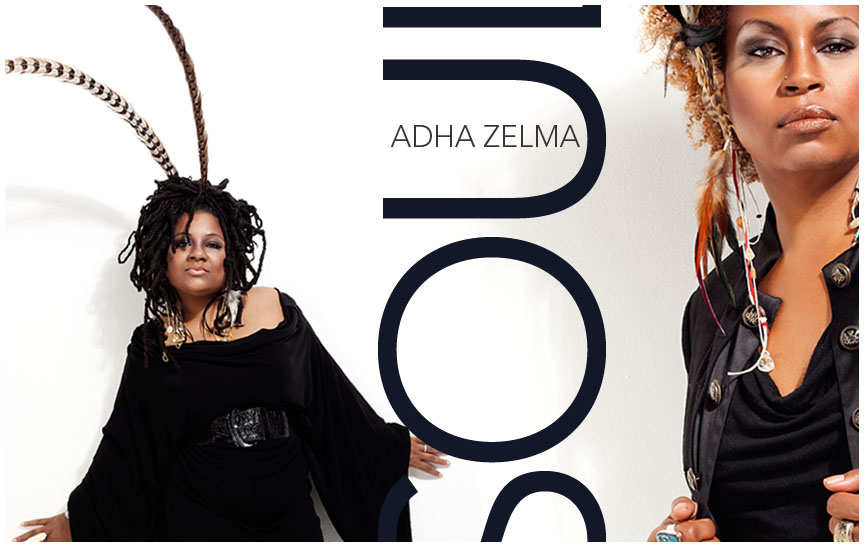 (Cherise TrahanMiller and Sheanan Bond)
First Major Splurge?
Sheanan: My first major splurge was at 18, it was on a Stephen Sprouse Rock Sticker Dress.
Cherise: Ahh… my Waziri Tribal choker.  I still love the sound it makes when you move.
What would those close to you say is your favorite personal item to wear (i.e., something you wear daily)?
Sheanan: My abalone ring.
Cherise: Earrings. I feel naked without them.
Which one item do you transport from handbag to handbag?
Sheanan: Any book I am reading at the time.
Cherise: I wish there was only one – my phone, lip-gloss and travel size perfume – right now its Crystalline by Bulgari.
Gold or Silver?
Sheanan: Silver
Cherise: Why pick one?  I like to mix.
Flats or Heels?
Sheanan: Bare feet.
Cherise: Heels definitely.
Gloss or Lipstick?
Sheanan & Cherise: Gloss.
Mac or PC?
Sheanan: Mac
Cherise: Are you kidding? Mac
Books or magazines?
Sheanan: Books
Cherise: Magazines
Favorite TV show?
Sheanan: National Geographic's Taboo
Cherise: True Blood
Favorite city to visit?
Sheanan & Cherise: Bahia!
Now dear readers, in the interest of full disclosure, I must tell you that Sheanan was one of my childhood BFF's whose creative streak was always most prominent in her jewelry designs. It comes as no surprise to me that Adha Zelma has achieved the level of success it has; Sheanan was a New York-bound artist when we met years ago at Bloomfield Hills Junior High! To learn more about Cherise and Sheanan or to buy one of Adha Zelma's FABuLOUS pieces, click here. Cherise and Sheanan are offering Possess Your STYLE readers 15% off of anything in their store from now through March 31, 2011. Use the promo code PStyle.  Happy Shopping!