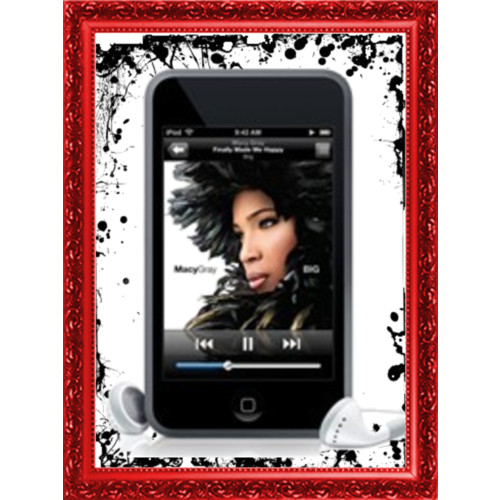 I'm a huge music fan.  I definitely have a pretty eclectic taste in music – my iTunes library runs the gamut from classical to rap to show tunes.  I subscribe to the belief that one's taste in music is a reflection of one's personal style.  In college my girlfriends and I used to have concerts where we sang our hearts out to the latest Anita Baker, Sade and Prince songs. Our microphones were hairbrushes and our stages were our desk chairs. Although I no longer have the luxury of time to sing full albums with my girlfriends, I sing whenever I get the chance – in the car, at the gym (to myself) and at house parties with my friends when we've all had one too many.
Whenever I meet with a new client, I ask them to tell me about the music they listen to and why because it helps to give me a better sense of who they are and what they're about.  Personal style is about more than the clothes in your closet —it's a reflection of the music you listen to, the restaurants you dine in and the way you live your life. So with this in mind, we're kicking off a new Possess Your STYLE column:  Musical STYLings. Over the course of the past year I've met some really interesting folks in the blogosphere and I thought you might enjoy meeting them too. Without much ado, meet our first Musical STYlings guest, Niki P. of PLUS SIZE GLiTZ.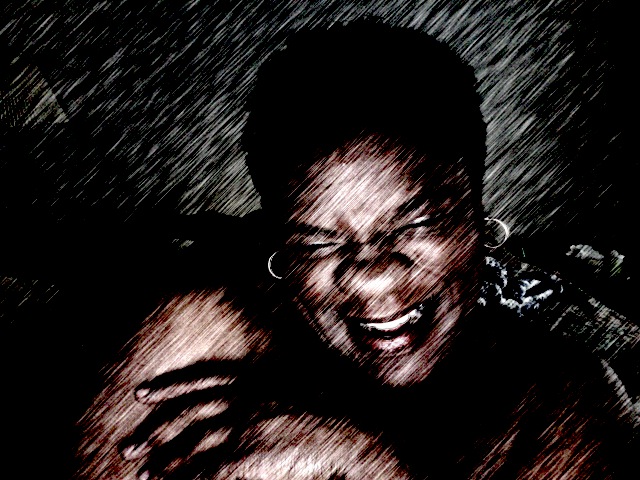 I'm a child of the 60′s, 70′s, 80′s, 90′s, the millenium . . . I'm definitely a child of the 80s. I love MJ, Prince, and Madonna from the 80s and still have my DeBarge, Journey, Men at Work, and Hall & Oats LPs. I still know the words to "Stairway to Heaven" and I can do all the moves from Janet Jackson's Control video.  I love blasting Keith Sweat, Heavy D, and Guy while doing housework on the weekends. Yep, Yep! And Jodi Watley while cooking. Don't get me wrong. In the 90s, TLC, Destiny's Child, Lauren Hill, and Notorious B.I.G. were favorites, but since you asked…it's the 80′s for me all the way.
Your all time favorite song? Michael Jackson's "JAM" or Prince "1999," and we must not forget "It's a Groove Thang" by Zhane'. Hmmmm…ok fine, you got me. It's really Whitney Houston's "I Wanna Dance With Somebody."  I'm not attached at the moment, and I didn't want to sound desperate, but I do love that song!
Your all time favorite artist? I have to say Prince. I mean, sometimes I actually get cravings for Paisley Park like nobody's business.  Believe it or not, when I was 15, I convinced my mother and father to pay a scalper some ridiculous amount for a ticket and then drop me off and pick me up from a Prince concert. I actually went to the concert alone (it was a smaller, safer venue) and had the time of my life. Looking back, I can't believe my parents actually went for that plan. What a trip!
What does your taste in music say about your personal style? I have no idea! I guess I'm a little bit of a paradox? I wear a lot of black but I love color. I'm fairly traditional but I love to experiment with trends and to incorporate lots and lots of GLiTZ! Lately, I am all over the place. Whether it's fashion or music, I have been known to mix it up.
In fashion, I have been experimenting with a broad spectrum of fashion lines that are really trying to provide great, stylish options for plus size women. Right now it's Damn You Alexis, an Australian based plus size label, and Ms. Tina for Walmart. In music, Adele and Katie Perry are rockin' my world right now, but don't sleep on Mary J. She just inspires me, and I have an incredibly long list of gospel artists who get me through the day. Amen to that for real!
Favorite Pandora station? I know I should be, but I'm not into Pandora yet. Can't explain why. I've heard great things. Just slow I guess, but I'm sure I'll get there sooner or later. Can you create a Rhianna channel?
Who do you listen to to unwind? Gospel after a "rough" day. Smooth Jazz to chill in the car.
Who's on your inner playlist? I am a PK (Preacher's kid), so I am always humming hymns. "A Charge to Keep I Have," "When Peace, Like a River" and "Blessed Assurance."  I also find myself humming "Escapade" by Janet Jackson during the summer months when I am having fun in the sun.  I don't really understand that one, but it  happens.
What song do you hear in your head when you know you're looking good? Mary J's "Work That".
Who was your biggest influence in terms of your musical taste? My mother is a big influence. I can remember her jammin' in the car to "You dropped a Bomb on Me" by The Gap Band and "Everybody Everybody" by Black Box on cassette tape, but I also remember waking up on Sunday to her James Cleveland and Aretha Franklin albums. Even now that she is a senior more mature, she still keeps up with music and the newest dance hustle. She's fun.
Also, I had this one boyfriend who was crazy for Michael Franks and got me into him. I never got over that one either.
You have a chance to win American Idol, what song do you sing? "Hero" by Mariah Carey.
Thanks Niki P. for sharing your inner playlist with us!