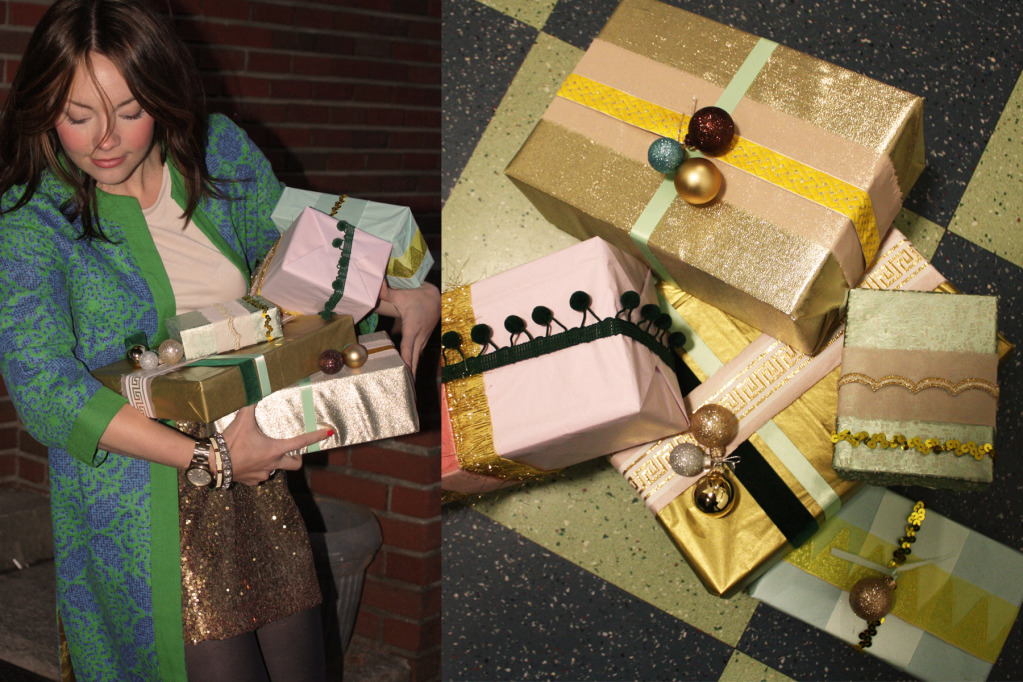 It wasn't until a few weeks ago that I realized I was in a style rut.  There were lots of great things that happened at lavish! (finally meeting my friend Shameeka in person, connecting with other bloggers I've been following and hanging out with my BFF Nicole), but I think the best thing for me was the realization that my daily attire has gotten a bit boring.  I work from home, I run errands, go to meetings, etc.; I always look appropriate, but unless I'm going out some place special or on vacation I wear my uniform.  Right now, my uniform consists of black cashmere, black leather (skirt or jeans), an interesting necklace, a cool pair of shoes or boots and I'm good to go.  Then, I met Kristen Giorgi at a cocktail party.  Lovely lovely young lady, but what drew me to her was the effortless way she wore the sequin top below with a pair of satin cargo pants.  It was the perfect outfit for the occassion.  She reminded me a bit of the younger version of myself.  Someone who's always a little overdressed or overdone, depending on how you view the situation, but looks great nonetheless.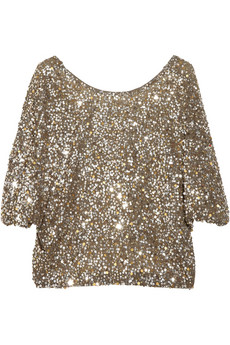 On the surface we have very little in common, but Kristen loves fashion, has a style blog and she's an aspiring fashion stylist — plus, she has a great eye. From time to time you'll see images from her blog, Sorellina, here.  To put it bluntly, I think I've gotten a little lazy.  It's takes more effort to put an outfit together than it does to throw on a uniform.  So, Kristen's become my muse in all things sparkly, fun and lady-like.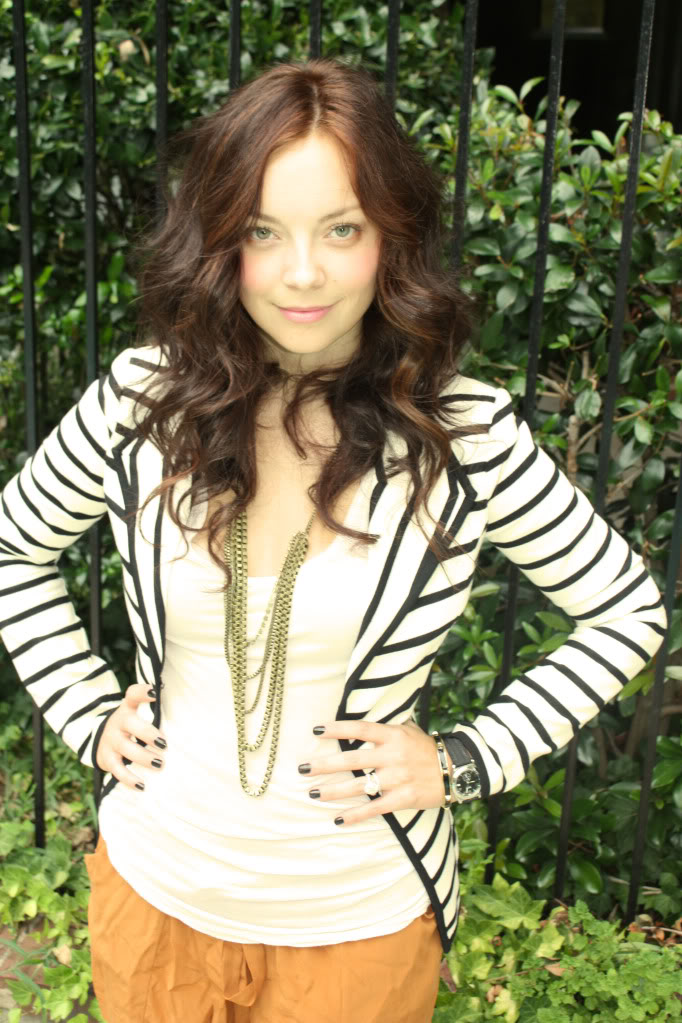 Point in case, I met Kristen, got inspired and made plans to go out with some friends for drinks. My BFF Susan who lives in the burbs happened to be downtown for her husband's holiday office party the same evening.  She calls to say she can't believe she's down the street and we're not hanging out.  Believe it or not, I'm literally on my way to the bar across the street from where she's having cocktails with her husband's co-workers.  So, she tips out to meet me so that we can have a 10 minute in-person catch-up.  We meet on in the middle of the street and she says to me, "Oh my God, where are you going?!?!?  You're so dressed up!"  I had on black heels and tights, a sequin skirt, a charcoal grey wool jersey t-shirt, sparkly earrings and a fur coat.  I told her about my STYLE Crush and my resolution to get back to finding the joy in wearing the clothes I've amassed.  She chuckled and we had our 10 minute catch up before each hurling ourselves back into our frenzied worlds.
Lesson learned?  Although our society has become a much more casual, I'm not really that person.  It may take me a few minutes longer to get dressed in the morning, but that's not a bad price to pay.  Inspiration is all around us and often in the form of the unexpected.  Thanks Kristen!
Who's your STYLE Crush?
p.s. – Yes, in case you were wondering, I did run out and buy that sparkly sequin top (mine is silver).
[images courtesy JP, Kristen's husband]