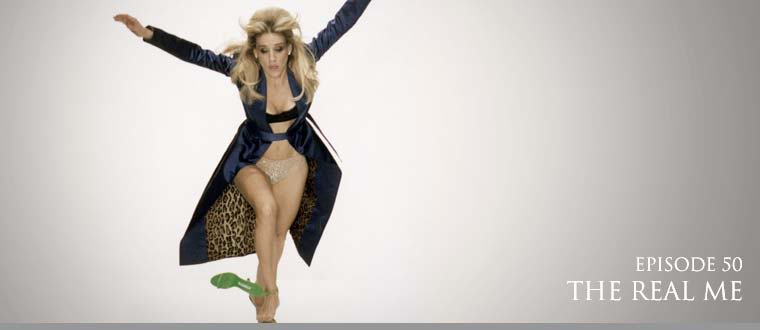 Remember the collective gasp when Carrie Bradshaw walked the runway and tripped?  Who could forget that episode, right?  Well, I'll be walking the runway for a good cause on Monday, December 13th and I'm doing what I can to get this image out of my head before then!
Come join us on Monday, December 13 when bloggers, young professionals, philanthropists and fashion industry professionals will be present to witness six designers, 18 fashion/lifestyle bloggers and a special belly dance wear fashion show by Decotach by Angela Lambru Belly Dance Fashion/Costume designer at the "Bloggers Soiree Presents:Fashion Is Never Bottomless" charity benefit for Bottomless Closet NYC. Bottomless Closet is a non-profit organization providing clothing, resume writing services, workshops, financialmanagement, and professional development services to disadvantaged women in New York City. 75% of the proceeds will be donated to the charity.
Bottomless Closet will host an accessories drive at the event; guests are welcome to bring and donate scarves, gloves, hats, shoes, jewelry and clothing.  IRS tax forms will be available for all donations.  Tickets are selling for $20-$35 and can be purchased here.
Hope to see you there!
[image courtesy of HBO]