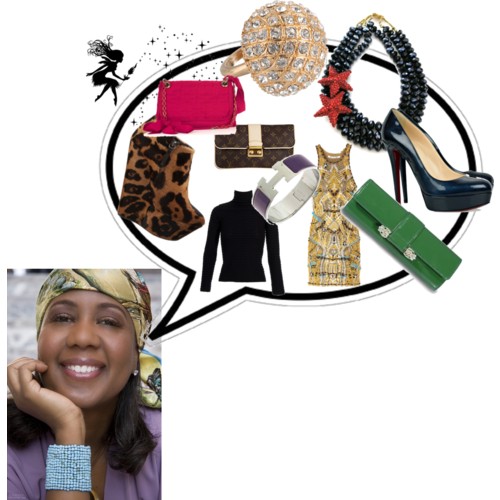 Today's question comes from Portia M.
Kalyn -
We are hosting several holiday parties at our home this year. Can you recommend a comfortable yet stylishly festive hostess outfit?
Thanks!
– Portia M.
MY RESPONSE:
Dear Portia -
It's hard to believe that it's November and the holidays are upon us! It takes a lot to be the hostess with the mostess; the last thing one should be worried about as her shin-digs come up is what to wear.  Keep it simple.  Although the cold weather is fast approaching, when you're meeting a greeting guests, mixing up a batches of cocktails, checking on things in the kitchen and generally trying to keep the party going you want to be free to move around comfortably.  Think back to the time when you were a kid and your parents had people over for parties.  What did your mom have on?  A caftan or loose-fitting outfit of some sort, right?  Those ladies were on to something!  Maybe it's the Disco Diva in me, but the truth in fashion is that what goes around, comes around. Rachel Palley, Halston Heritage, Calypso-Celle, Roberto Cavalli and Diane von Furstenberg are just a few of the designers still turning out this classic wardrobe staple.
Stylishly yours,
Kalyn

[images courtsey of Diane von Furstenberg, Halston Heritage & Roberto Cavalli]