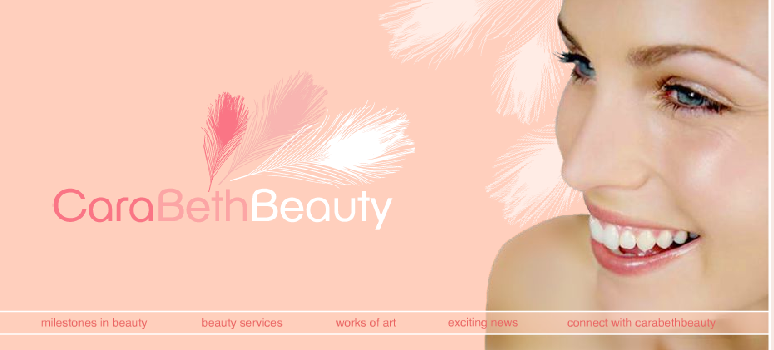 I had the pleasure of meeting Cara Goldberg, of CaraBethBeauty, a few years ago. Cara and I hit it off because our philosophies are similar – if you look good, you feel good.  As a make-up artist, Cara's job is to make people look good; however, unlike many make-up artists, Cara views her job as that of "teacher." Her goal is to insure that you learn how to apply your own make-up just as good, if not better, then she can do it for you.  Interesting approach, no? Continue reading to learn more . . .
Why CaraBethBeauty?
I truly believe from the bottom of my heart that when you feel good about how you look, you have more joy in your life and you experience your day from a much happier place. I believe this because I know it from my own life!
One word to describe CaraBethBeauty?
Radiant and polished (two!)
What was your original vision and goal for CaraBeth Beauty?
As women, our days are full, we're pulled in various directions with many demanding roles. Our makeup routine is often the only time we dedicate to ourselves each day.  This ritual, allows us to honor, enhance and feel good about our appearance. Taking a few minutes to ourselves daily, helps us feel confident that we are putting our best face forward each day. When we know we look good, we face our days with grace, which can positively affect all of our interactions.
How is CaraBeth Beauty different from other makeup consultants?
I provide turn key services that enable women to feel confident and competent about their makeup routine. I make women feel good about how they look each day so they can start the day with a smile.
I offer analysis, guided applications, product reviews and unbiased brand recommendations in a relaxed environment.  Together we select the most appropriate products as you mark personal milestones and encounter lifestyle changes.
Describe your typical CaraBeth Beauty client.
My typical client is approaching a milestone in her life or entering a new lifestage. From pre-marriage to post-carriage to career, divorce and big birthdays. What's interesting is that I work with women who range from makeup virgins to makeup junkies!
Where do you hope to see CaraBeth Beauty in 10 years?
I hope to be serving and inspiring women on a daily basis, thus serving my highest business potential.  I hope to build a thriving private business where I grow with my clients each season and continue to expand my corporate workshops; all of which further my overall goal of enabling women to look radiant and polished in all situations.
Any sage advice for women with similar aspirations?
Follow your unique gifts!
Was there a Plan B?
A targeted wedding business (which I do as well!).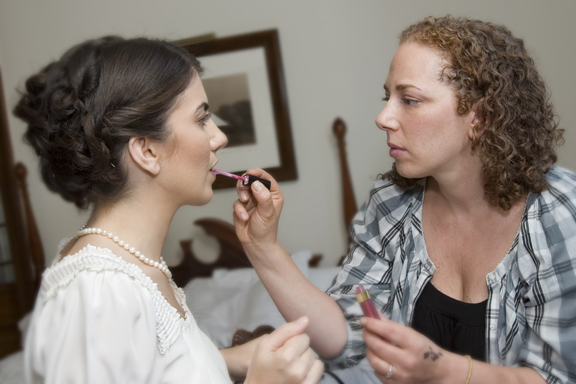 One wish for CaraBethBeauty?
My one wish for CaraBethBeauty is that I will be able to help even the busiest of women look in the mirror and start their days with gratitude and grace.
Now let's get personal . . .
First major splurge?
I spent my first allowance at the age of 12 on an eye shadow duo compact at Lancome.  As an adult, my first Gucci classic bag.
What would those close to you say is your favorite personal item to wear?
My leopard ponyhair Christian Louboutins!
Which one item do you transport from handbag to handbag?
I have a universal gloss and concealer in EVERY bag. Crème blush gets transported every day!
Silver or Gold? Gold
Flats or Heels? Kitten Heels
Gloss or Lipstick? Shimmer not glitter Gloss
PC or Mac? Mac
Books or Magazines? Magazines
Favorite TV show? Modern Family
Favorite city to visit? Rome
CaraBethBeauty is extending a 10% discount to all Possess Your STYLE readers from now until Thanksgiving.  So, if you're looking to take things up a notch this holiday season, there's no time like the present to get into the swing of things! Learn more about CaraBethBeauty here.