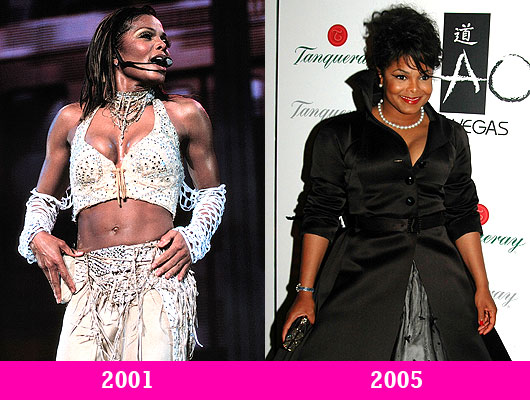 I had a mini-midlife crisis a few weeks ago.  My friend Shameeka, also known as The Broke Socialite, is kind enough to call these little trip-ups 1st world problems and she's right.  But, when you're in the middle of a crisis, no matter how ridiculous, it can take on monumental proportions.
My crisis arose when after 2 months of working out 4 to 5 times a week, I had not lost the weight I put on after being laid up for 3.5 months from a skiing accident.  Now normally, this wouldn't be that big a deal, but none of my clothes were fitting properly.  Even worse, I was getting ready to take a great vacation to Hawaii (yes, I said at the outset this was a 1st world problem!) for a close friend's black tie wedding.  I'd made progress, but to be honest I still have another 2 months or so at this pace to get back to where I was.  My friend Meghan kindly told me to stop beating myself up; she said, "Kalyn, you're being too hard on yourself!  It took you 3.5 months to put the weight on and lose the toning, so it'd at least take that long to get back to where you were."  Great logic.  I took her words to heart and let it go. Until.
Until, I got ready to start thinking about packing for my trip.  I'd bought a dress in Paris that I knew I'd need to slim down a bit for, but I just assumed my body would do what my mind wanted! Bad assumption, once you step one foot over that invisible line (age, pregnancy, illness, stress, happiness, injury, depression – there are all sorts of things that can cause weight gain or loss).  No big deal I thought, I have a number of black tie dresses, I'll just shop in my closet!
So, I started shopping in my closet and trying dresses on the week before we left. None of my f@+#'ing dresses fit! Depressing. I was up until 4 am scouring the internet for dresses.  Although this is a dilemma I've often had the good fortune to help clients with, it's not one I've ever found myself in before.  I'm not good in these situations.  So what did I do?  I called in a professional who guided me by the hand just the way I do with my own clients.  I'm not a last minute person, waiting until the last minute stresses me out; I'm usually very well planned out in advance (hence my purchase in Paris). The Stylist needed a Stylist?  Hey, a girl's gotta do what a girl's gotta do!  Needless to say, I found a beautiful dress, I felt like a million bucks in it and my husband loved it on me.
But, trust me there's more to this story … Stay tuned for more As The Body Changes adventures.
Have you had an As The Body Changes adventure?  Do tell!
[image source unknown]