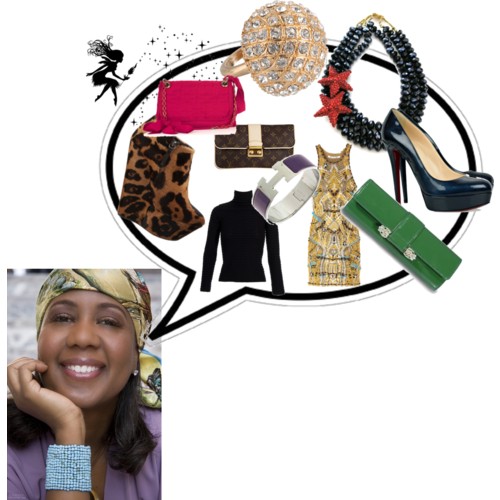 From time to time, I receive emails from friends, family members, clients and readers with questions about what to wear, how to wear a certain item, the best methods of cleaning a particular item, etc.  I usually answer these requests one-on-one, but I realized as I was reading the following email that these questions are questions most of us have from time-to-time, so I've created a new category called "What Would Kalyn Wear?".  I'd love your feedback, and of course, please send along any questions you my have and I'll see what I can do to get them answered for you!
This email is from a lucky reader on her way to Europe for the first time (London & Paris) next month:
Dear Kalyn,
I am traveling to London and Paris for the very first time. What are the wardrobe essentials for my trip?
Au revoir (See?…I'm practicing my French already),
SA
MY RESPONSE:
Dear SA -
Quelle excitement!  You know how much I love Paris . . . and London's not too bad either, you go girl.
First, make sure you have a comfortable yet stylish pair of walking shoes. Europeans do a lot of walking.  Ballet flats are an admirable choice, but remember they're really really flat, so you may want to find some cushy shoe inserts
to give your feet some support.  Leave the flip-flops (and even the FitFlops) in the States.
Second, since you're probably going to be doing a lot of walking, bring a totebag.  Not your LLBean tote, you want to go for something a little more fashionable since the goal here is to have the Euros thinking you're one of them. Longchamp
, Goyard and anything black and interesting will fit the bill.
Third, don't leave home without a little neck-candy; the Euros do neck-candy so well! Either a silk scarf
or a pashmina
or both to tie around your bag's handle, around your neck when in the AC or in the evening and around you as a shawl as night falls.  And fourth, minimize on your packing.  As tempting as it is to bring everything but the kitchen sink, think about your itinerary — do you really need to bring 3 pairs of heels?  If you do, go for it; BUT think about what you need before you pack.  Black ensembles are the quickest way to look and feel chic in cities filled with well-dressed European women.  And because you'll know virtually no one, you can get away with mixing and matching your black pieces and no one will be any wiser.  And lastly, try your outfits on before you leave to insure that the image in your head is what you will see in the mirror.
Here's a list of the staples I suggest you contemplate packing:  black leggings/jeggings; a crisp white shirt or blouse; a black short-sleeved or long-sleeved t-shirt; a LBD; one pair of heels; a pair of black trousers; a clutch bag; some sort of sweater coat, coat or jacket that is dressy enough to go out in (i.e., no jean jackets) and accessories that will help to pull your outfits together and dress them up as well as down.  Travel stylishly my dear. Bon voyage!
Stylishly yours,
Kalyn