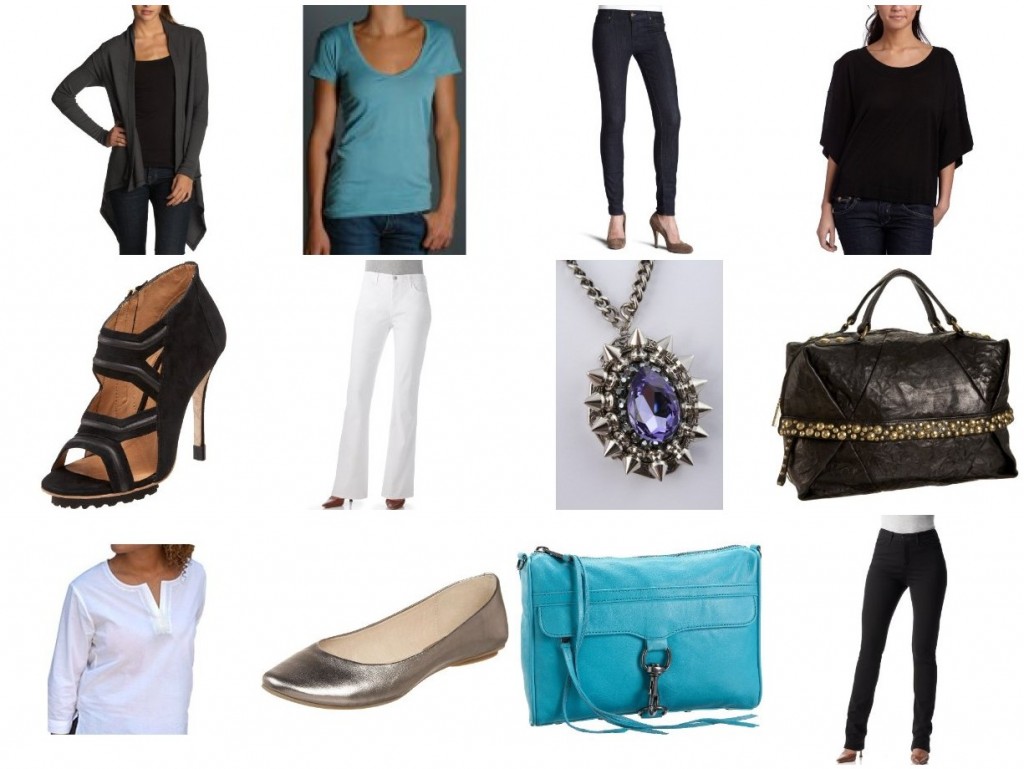 Thank you soooo much for all of your comments on last week's post, Skinny Jeans vs. Jeggings!  Usually, I try to respond to all of the comments and emails I receive, but there were so many that I thought another post was merited.  In general, folks have not bought into the skinny silhouette craze of the moment.  Some of you were concerned that you might be too large or too thin to pull off this look.  Others believe it's just a fad and why fix what ain't broke. All valid points and concerns.
So, who are skinny jeans and jeggings for?  Honestly, they're for whoever decides they want to wear them.  One reader said that she initially thought this was one of those trends that was going to have to pass her by because she's plus-sized.  She got up the courage, bought a pair, wore them out and people started asking her if she'd lost weight.  Like I said last week, it's all about the illusion.  Skinny jeans and jeggings have lyra or spandex in them (which like good shapewear) will suck you in in all of the right places.  Another reader wanted to know if skinny jeans might make her already thin frame look thinner.  The answer is: Yes, they probably will.  So, if you're not interested in looking any smaller than you already are, the skinny silhouette may not be right for you. [Just a side note here, as hard as it may be to believe, regardless of size and shape each and everyone of us - myself included - has body image issues. That's a whole 'nother posting, but I just wanted to put that out there.]
And then there was the group who wanted to know what exactly to wear with this new skinny silhouette.  My response?  Although the silhouette has changed, what you wear with skinny jeans or jeggings is really the same as what you'd wear with your bootcut jeans.  A long wrap cardigan, a cool tank or t-shirt
, tunics and funky sweaters with a pair of ballet flats or a cool pair of heels, a piece of interesting jewelry and a  a to die for handbag or clutch and you're good to go.
For my bootcut girls, keep rockin' em!  If you like 'em, I love 'em!  For those of you on the fence, try on a pair of skinny jeans or jeggings and see what you think.  Who knows, you might fall in love all over again.
From left to right: Splendid wrap cardigan, $59.99; James Perse t-shirt, $50; Cj Joy Jegging -$110; Kimono sleeve sweater, $39; L.A.M.B. Bootie, $169.46 ; NYD's Boot Cut Jeans- $98; Crystal & Metal Spikes Pendant, $124.95; Kooba Studded Satchel, $645; Embroidered Tunic, $9.95; Kenneth Cole REACTION Ballet Flat, $60; Rebecca Minkoff Clutch, $330 ; Not Your Daughter's Jeans Straight Leg – $88.